ABAP Dictionary Concepts
The ABAP dictionary describes the logical structure of the objects used in application development and shows how they are mapped to the underlying relational database in tables or views.

Components Of Data Dictionary
Database tables
Database views
Structures
Data elements
Domains
Search helps
Lock objects
Related: PFCG Roles and Authorization Concept
3 Levels of the Dictionary
Tables or structures
Composed of one or more fields
Data elements
Each field refers to a data elementthat describes the meaning of the field
Domain
Determines the technical properties of the field
Data type and size (including number of decimal places)
Allowed data values
Output characteristics
DataElements& Domains
Domain
Provides the technical description
Element
Determines the role played
Create a domain called id_number
Create elements student_id and staff_id based on the id_number domain
The domain is the central object for describing the technical characteristics of an attribute of a business object. It describes the value range of a field. This is determined by specifying formal characteristics such as external format, length and so on.In addition specifying fixed values or a value table can restrict the value range.
The data element is the semantic attribute for fields/domain. It Defines exactly one role of a domain in a particular business context for its dependent fields.It describes the technical attributes and the meaning of the table field.It also contains the semantic information of a field. Semantic information includes field labels for displaying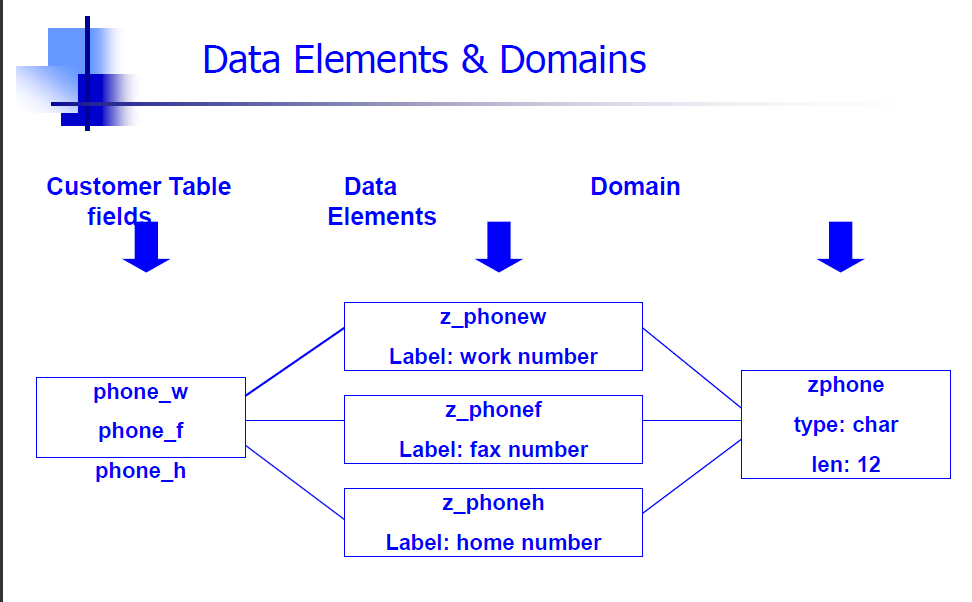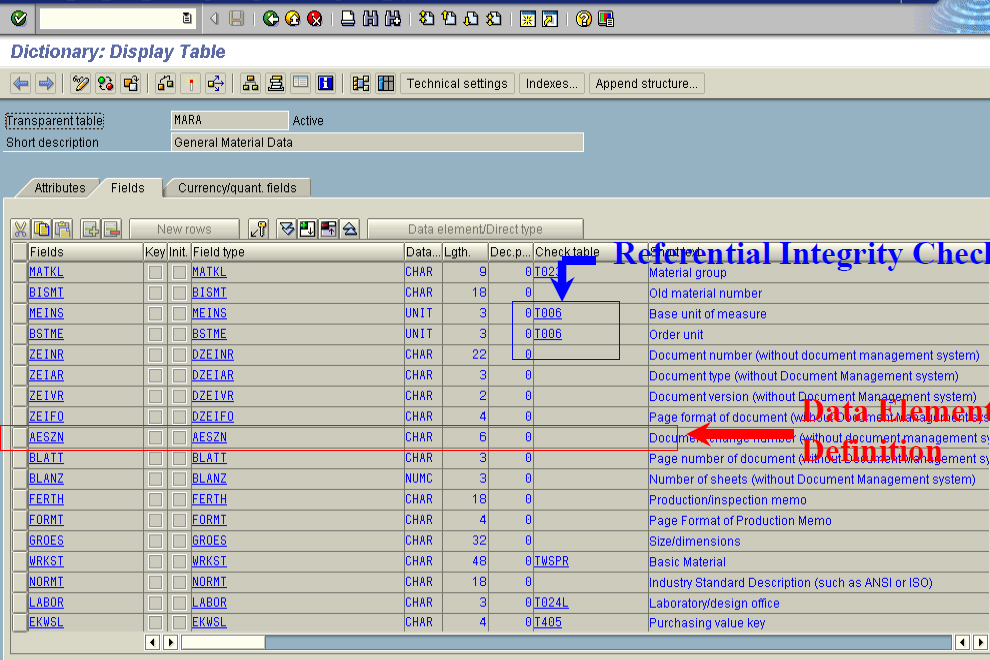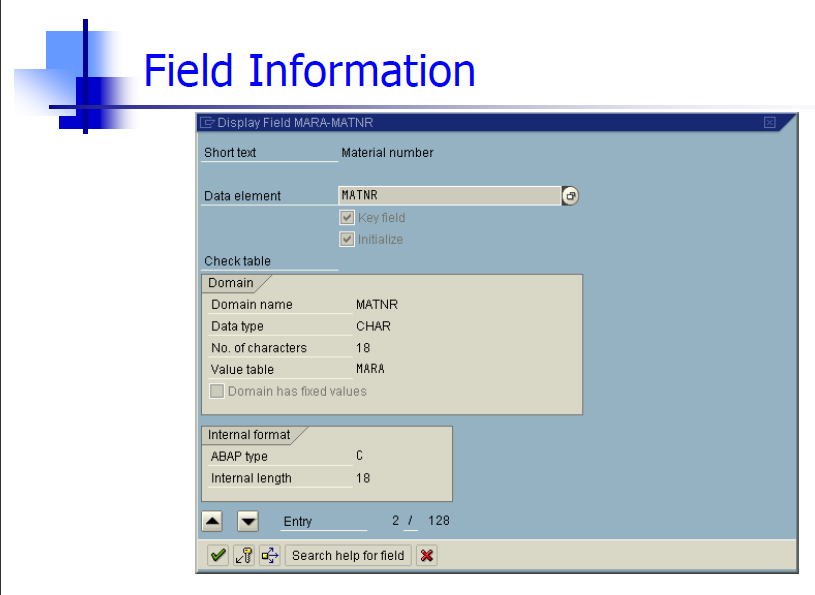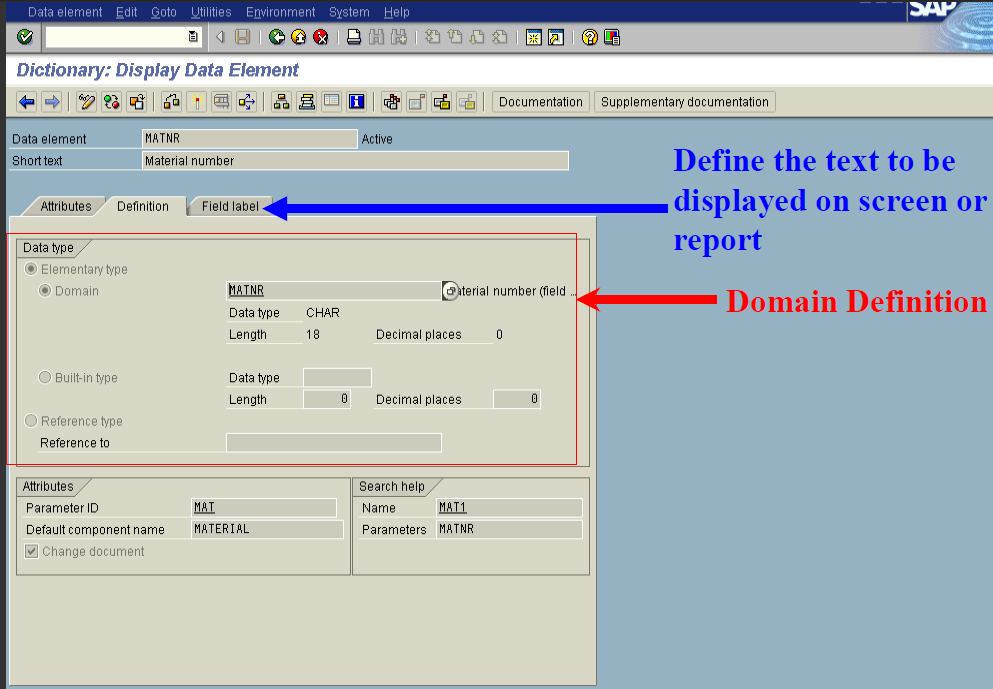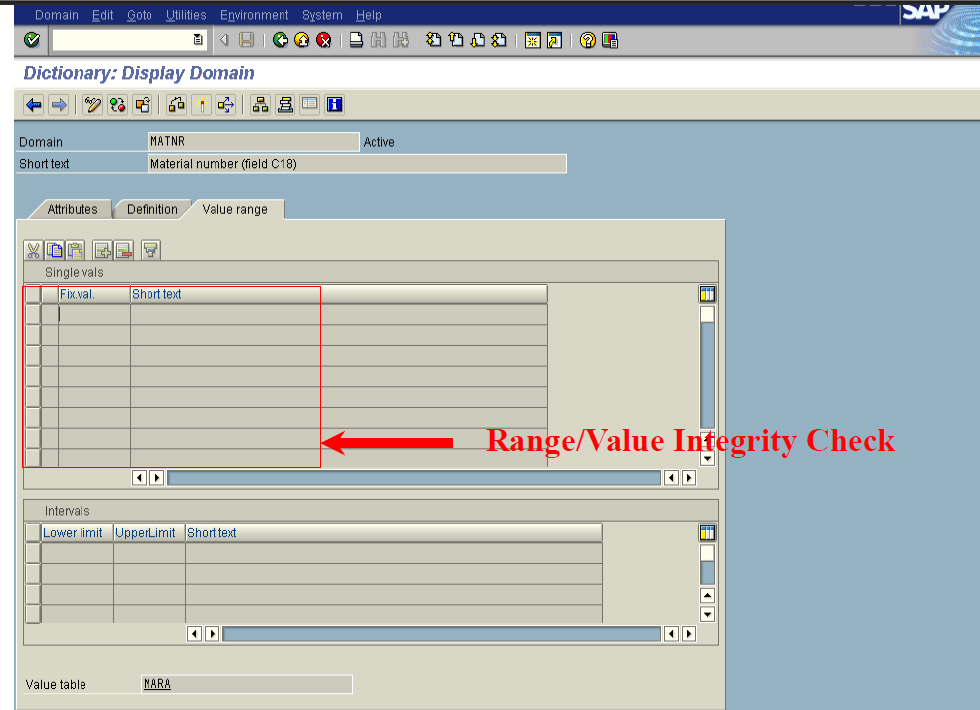 Tables
Tables are made up of rows containing one or more fields.
When a field is defined its data type is determined by referenceto a data element. A data element stores a field label and online documentation (F1 help)but also references a domain.
Adomain contains technical characteristics -data type/length.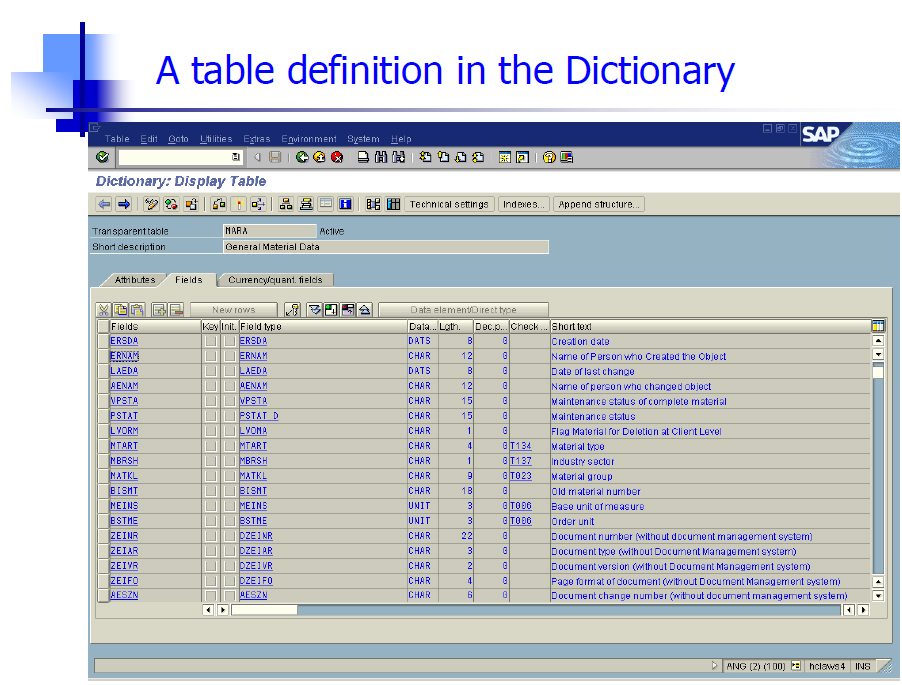 Types Of Database Tables
Transparent table
Pooled table
Cluster table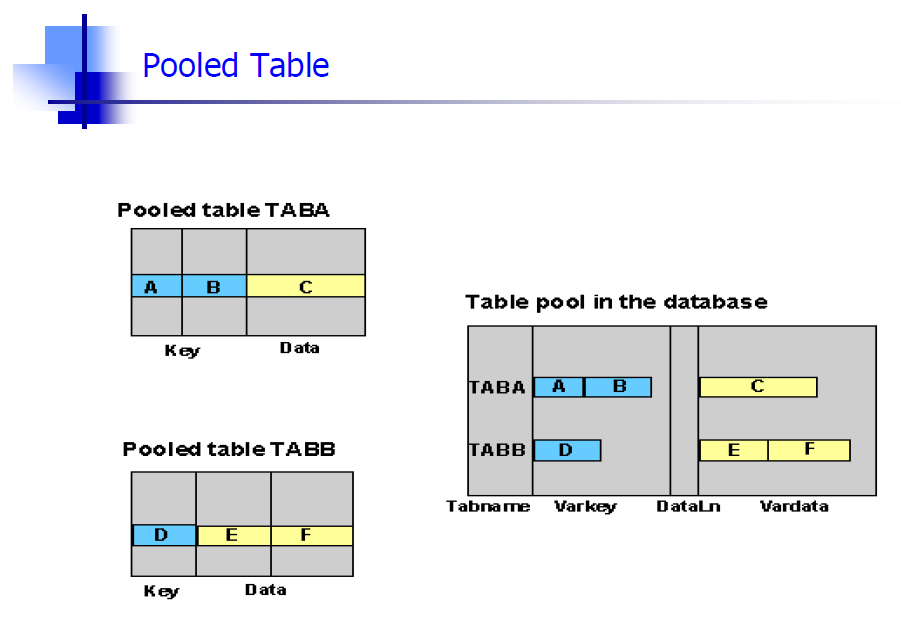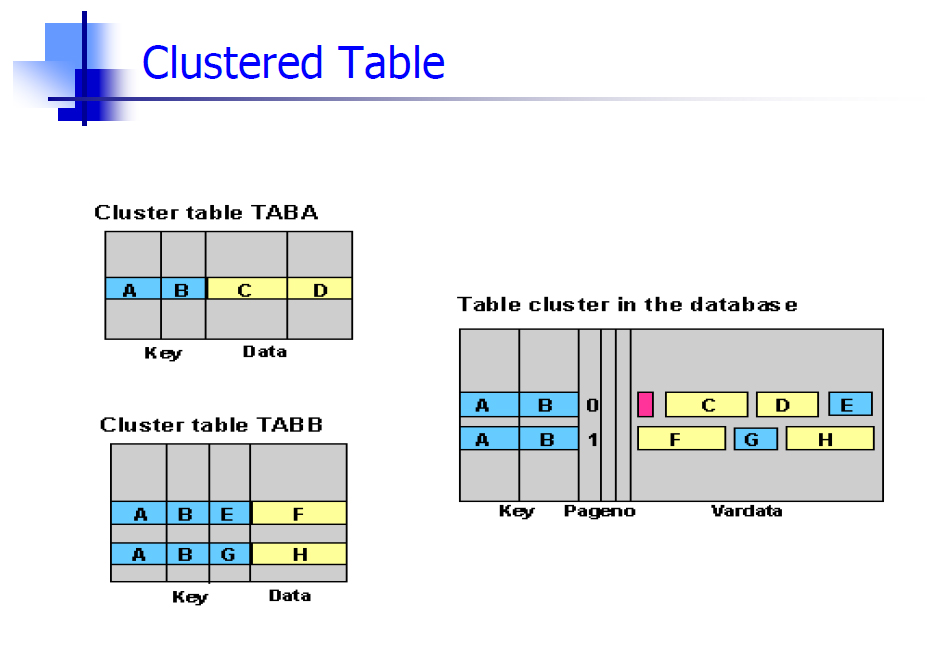 Viewing the Contents of a Database Table
From the
Data dictionary
Click on the table radio button & enter the table name
From the dictionary table: table/structure: display fields screen choose utilities…table contents
Data browser (from main menu item overview)
Enter the table name
Choose table…table contentsor press enter
Fill in the appropriate selection screen entries
Click on the execute icon on the application toolbar, (or press F8)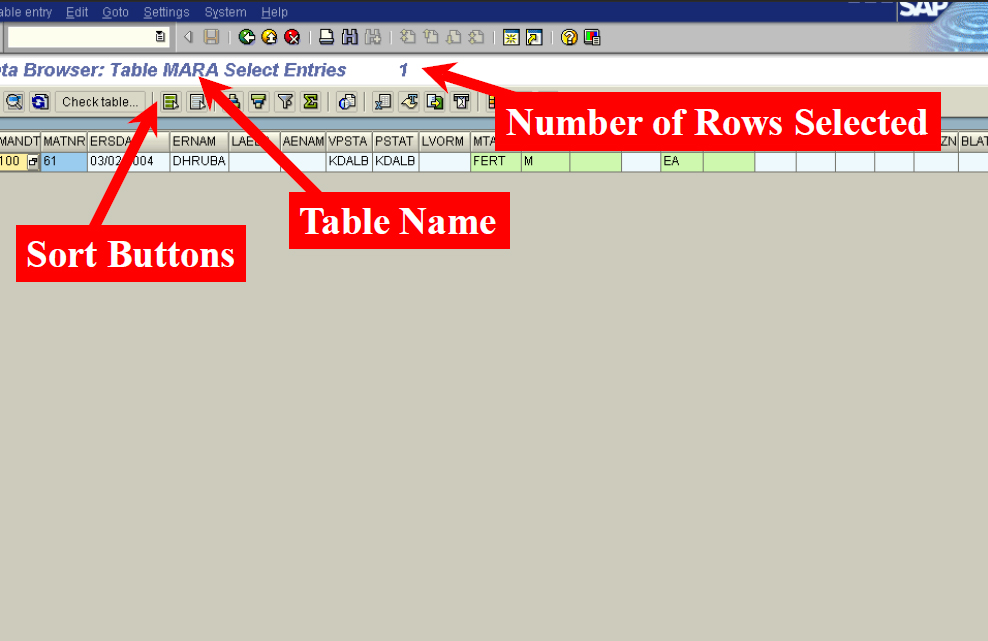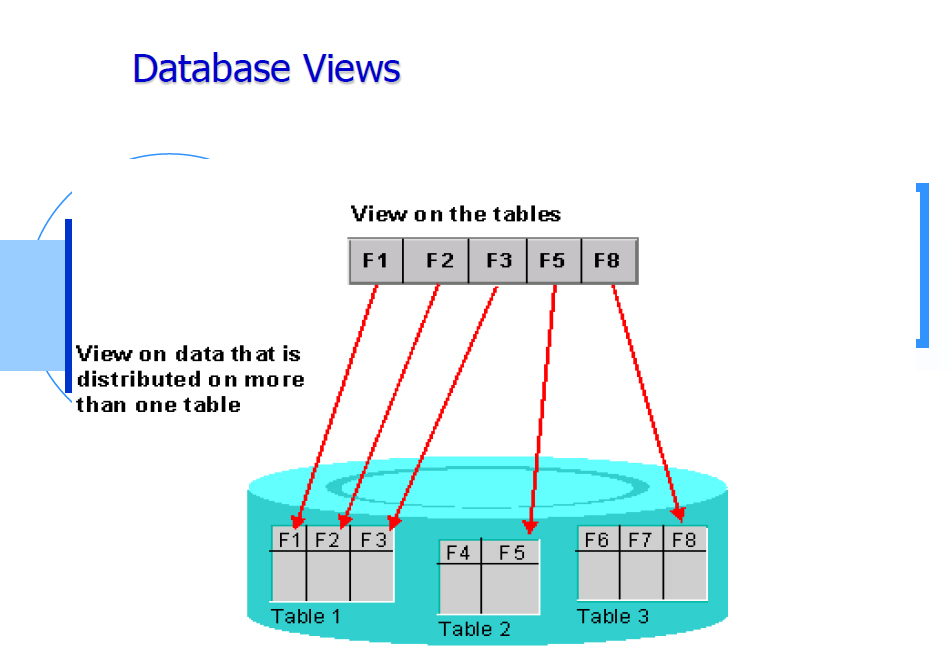 Different Types Of Views

DATABASE VIEWS : are implemented with an equivalent view on the database.
PROJECTION VIEWS : are used to hide fields of a table (only projection).
HELP VIEWS : can be used as selection method in search helps.
MAINTENANCE VIEWS : permit you to maintain the data distributed on several tables for one application object at one time.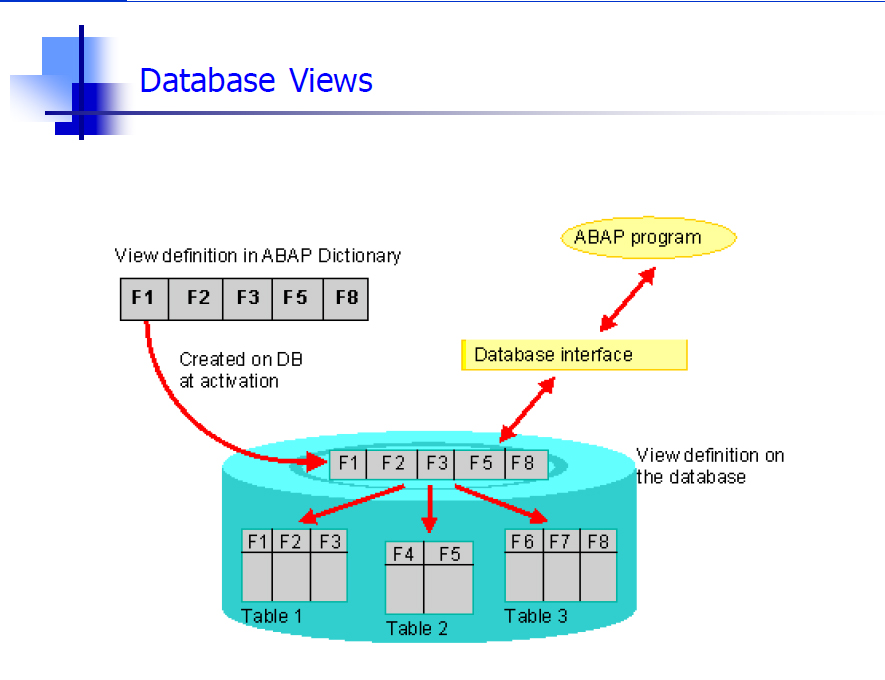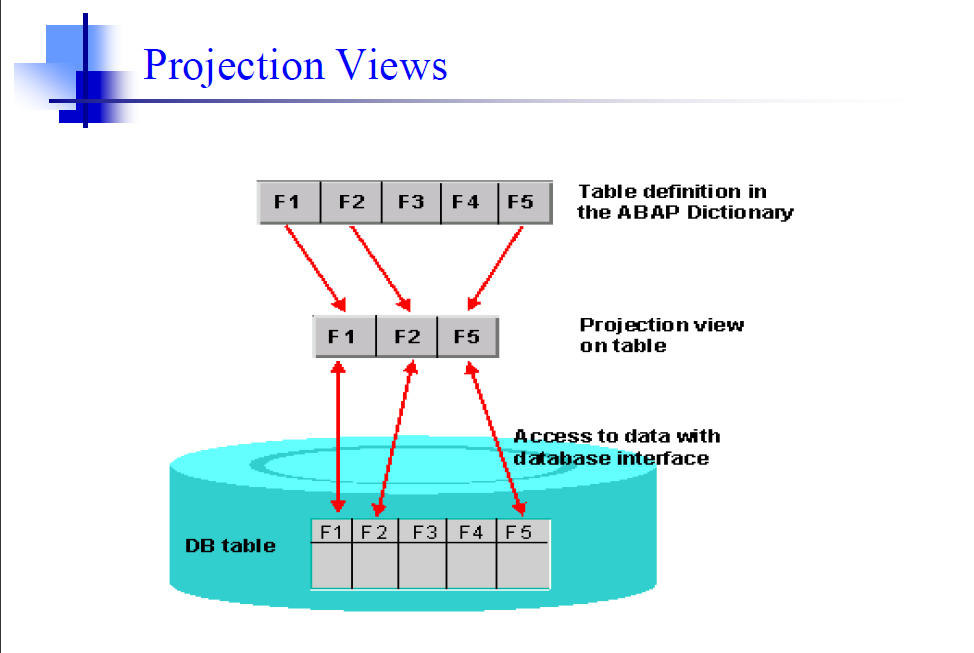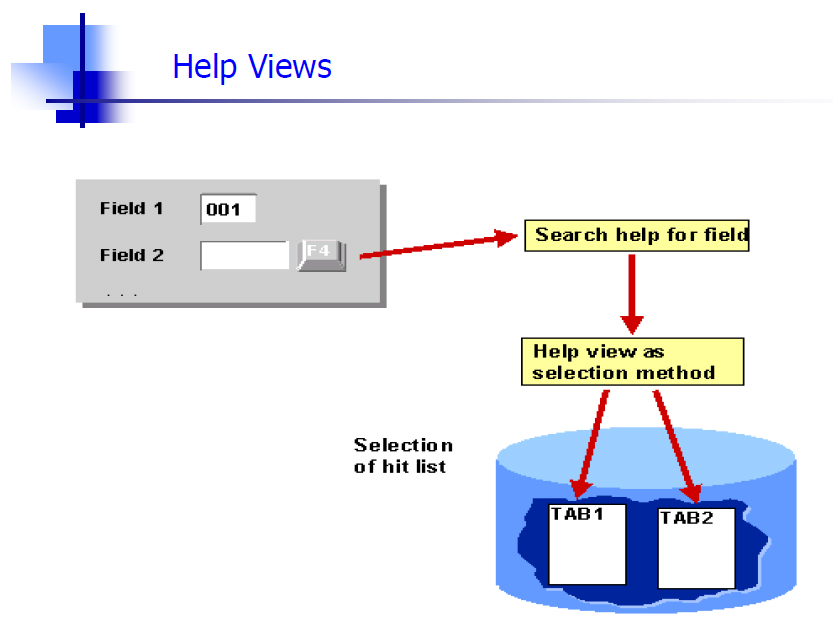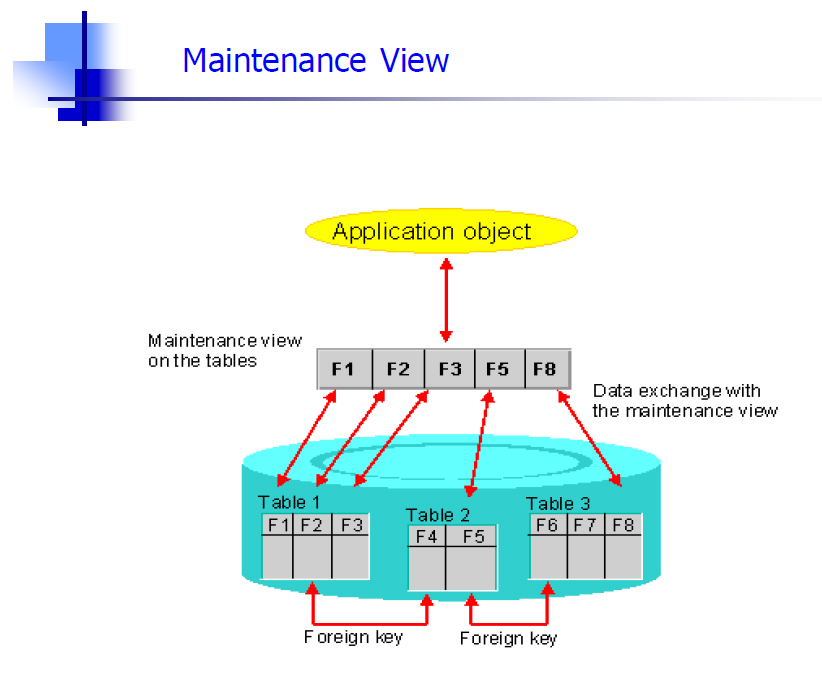 Search Helps & Lock Objects

The input help (F4 help) is a standard function of the R/3 system. The user can display the list of all possible input values for a screen field with the input help. The possible input values can be enhanced with further information.
The R/3 system synchronizes simultaneous access of several users to the same data records with a lock mechanism. When interactive transactions are programmed, locks are set and released by calling function modules. These function modules are automatically generated from the definition of lock objects in the ABAP dictionary.
Integrity Checking
Domain range/value integrity checks
Value table
Only values contained in the value table can be entered in fields referring to this domain
Fixed values
Only values that match a value in the user specified list of admissible values can be entered in fields referring to this domain
Referential integrity checking
Check table
Foreign key values must match an entry in the specified check table
Check tables bound to input fields on data entry screens
Position the cursor on input field and press F4 to get a list of permissible values
The default check table for a field is the value table of the underlying domain
From the "dictionary: table/structure: display fields" screen, select GoTo…foreign keys (F8)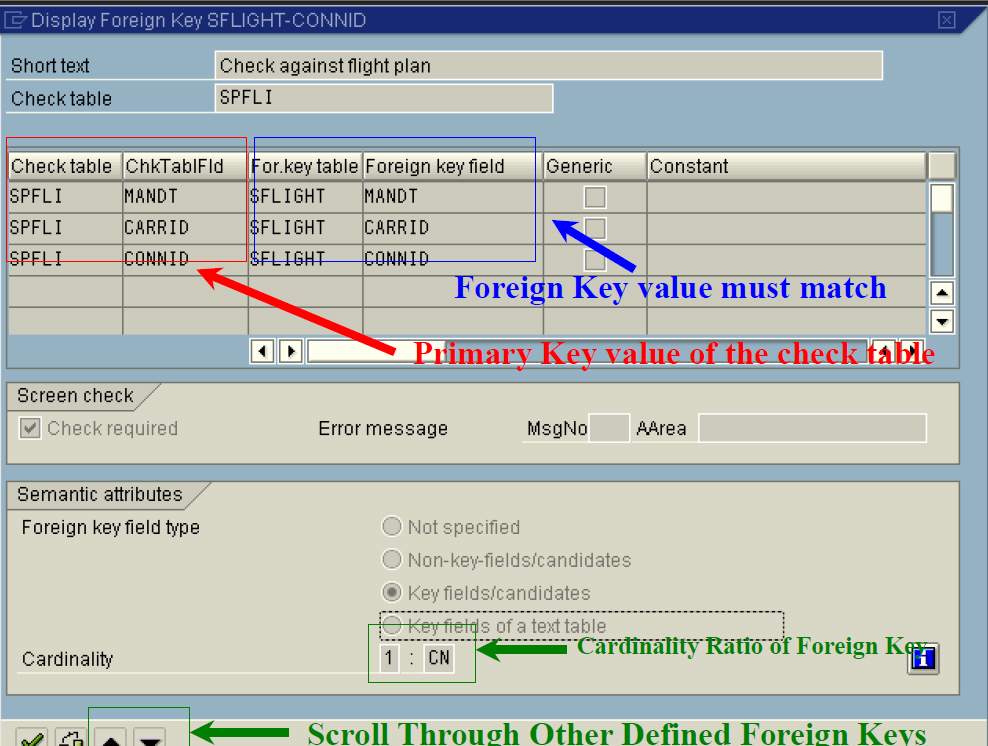 Conclusion
Data dictionary
Organization of data in the dictionary
Domain elements tables/structures
Using the dictionary to see
The definitions of domains, elements, tables
The contents of tables
How the dictionary maintains value and referential integrity
Exercises
Create a database tables having following fields :
Employee code –character 8
Employee name-character 40
Create another table having following fields
Employee code –character 8
Employee salary –floating point 16
Employee's department –character 10