SAP Eco Hub is an online market place where both the customers as well as the prospects can buy, implement, along with discovering the appropriate solutions related to SAP (Systems, Applications, Products in Data Processing) and these are provided by the dedicated stores and they can use these Solutions for mobile apps. The module has been redesigned and offers a superior experience for the user and is also in tune with the new version of SAP.com. The features of the new module enable an easier and a faster medium of learning for the users. The module aims at providing innovative content which is not limited to TV Broader linkages and rich media which is available to peers and social media insights.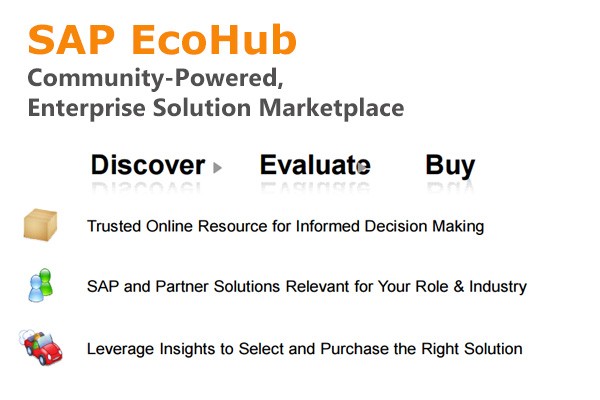 Some Interesting facts about SAP Eco Hub
The module offers more than 900+solutions
Almost 70+ applications are available in the mobile app store.
There are more than 500+service and solution providers.
More than 50K demos have been viewed till date.
There are more than 150 applications available for the Business analytics.
SAP Eco Hub Key Innovations
Effortlessly access SAP Eco Hub anytime, anywhere.
SAP Eco Hub plays a vital role in Social commerce, especially in Community 2 Commerce.
The module provides integrated solution themes, such as in Business Suite, HANA, A1 and BYD to name a few.
Business megatrends, like mobility, cloud and analytics have received a boost from SAP Eco Hub.