In order to run a successful business, it is essential to maintain steady employee performances, which can only be achieved when they are made to feel comfortable and important within their individual work areas. This leads to an increase in profit figures and a broadening of the outlook for the company.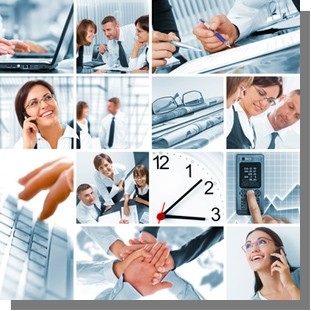 What is Employee Self Service Software?
The Employee Self Service Software is a part of the HR management software. Using this particular software, an employee is able to manage his/her own HR related administration. In other words, the Employee Self Service Software enables an employee to perform a varied range of services, be it making reservations for his/her holidays or viewing one's own remuneration package. It gives a certain level of empowerment to the employees that are bound to have a positive effect on their work efficiency and productivity quotients alike.
SAP ERP Human Capital Management (HCM)
The ERP Human Capital Management program from SAP provides an integrated set of tools that helps a company manage its employees effectively. Hiring new employees, developing on their potentials, rewarding them appropriately, and finally retaining those talents, have now become easy with this particular solution from SAP. Using this program, a company becomes capable of automating its core HR processes. This in turn leads to an increase in the efficiency of the SAP HR (Human Resource) department, reduction of its expenditures, easier accessibility via mobile devices, as well as high levels of support compliance. It also supports deployment structures such as the outsourcing of HR processes and the running of internal shared service centers, in a manner that reduces risk and cost.
Key Points
The SAP ERP Human Capital Management program is designed to provide the following facilities to the business companies:
It allows companies to plan and analyze their workforce.
It helps them identify, develop, reward and retain talent among the employees.
It can be used to automate all paper-based core HR processes and payroll.
It provides high quality HR services at an amazingly low cost to thousands of companies, all over the world.
Advantages of using SAP ERP Human Capital Management
The SAP ERP Human Capital Management solution meets the needs of a company for an adaptable workforce, while at the same time providing it with better HR services at a lower cost. It not only helps employees manage their own HR related administrations but also helps managers supervise over team performance. In addition, this software gives a boost to their morale and motivates the HR staff by automating their routine work, thereby leaving them with more available time to focus on strategic/more important tasks at hand.
Conclusion
The Employment Self Service Software is an essential part of the HR management software for any business company, and ERP (Enterprise Resource Planning) Human Capital Management solution from SAP is undoubtedly one of the best options available. It is extremely user friendly and is available in multiple languages. It supports more than 80 employee activities, such as employee search, Travel Management, benefit management and plenty of other functions; this improves the productivity and efficiency of the employees (by reducing paper-work and optimizing workflow).
Are you ready for these benefits of SAP ERP HCM self service?
SAP HCM Jobs
SAP HCM Training Institute
SAP Authorized Training Center