The Amazon Web Services or AWS will be introducing a new, memory-optimized instance on Amazon Elastic Compute Cloud or EC2 dubbed X1. The aim is to make it simpler to run SAP's HANA in-memory database. Post the contract between SAP and Microsoft, this announcement has been made.
To operate SAP HANA with 2TB of memory specifically, AWS has launched a new large memory instance type geared. Other high-performance computing assignments, large-task can be performed by this new option.
The X1.32xlarge originates in its preliminary phase in one gigantic configuration, which has been dubbed the X1 instance type. As per the Amazon's May 18 announcement, it is a cloud virtual machine that signifies the maximum memory present in any SAP-certified cloud instance available today.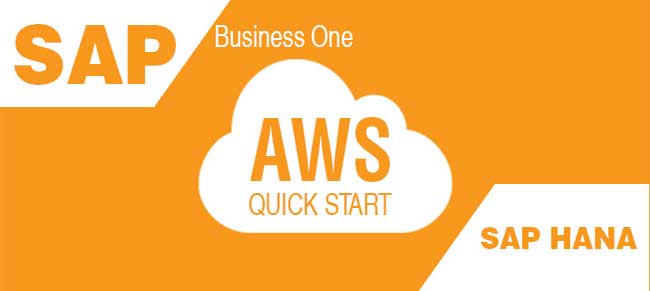 At a time when Microsoft has begun providing SAP HANA in-memory database servers in a range of patterns on its Azure public cloud, this may be a selling point. A day before Amazon's announcement of the X1, May 17, a joint announcement of SAP and Microsoft of HANA on Azure availability happened.
In collaboration with Amazon Web Services, Sap has certified that X1 instances are available for
SAP S/4 HANA
SAP Business Suite on HANA
SAP Business Warehouse on HANA
In Wednesday's announcement, Matt Garman, vice president of Amazon Web Services EC2 wrote that the customers have been asking for additional memory increasingly to help the analytics to run on greater data sets with
in-memory databases
create analytics in real time
make very big caches
He further added that by using two TB of memory, eight times the memory of any other available Amazon EC2 instance, and more memory than any SAP-certified cloud instance is available today.
Thus, X1 instances in the cloud have changed the work for SAP workloads.
The X1 monster is quite expensive. Through Amazon standards, in a three-year contract, the XI instance orders a costly $3.97 an hour as a Reserved Instance. This is the most promising pricing scheme. On the AWS pricing page, the price is $13.338 on an hour basis for the on-demand version which has not been revealed in the announcement. At the upper part of the "memory optimized" section of the chart, one can look for the single X1 instance.
To a server designed to undertake certain largest tasks of the enterprise, substantial resources are assigned. Its CPU comprises of one hundred and twenty eight virtual CPUs, the same like the 4 Intel Xeon E7 8880 v3 chips, known inside Intel as Haswell chips. They embrace overall 64 cores operating at 2.3 GHz.
The memory of the X1 monster is available at 1.952TB, slightly under 2TB. That does not take in the 2 solid state drives covering 1.920TB each. The server is linked to a 10 Gbps Ethernet network, with out-and-out storage bandwidth of 10 Gbps, which sums to enhanced Elastic Block Store access at extraordinary speed with no extra charge.
In the U.S. West center in Oregon, and in Amazon's U.S. East data center in Ashburn, Va., the service is now available. In Dublin and Frankfurt in Europe, it is also available. In the Asia Pacific region, it is available in Singapore, Sydney, and Tokyo.
In a May 18 blog, Jeff Barr, Amazon Web Services chief evangelist, penned that AWS has strategies to create X1 instances that will be obtainable in other regions and in other dimensions before it is too long.