Applying SAP Notes

At times SAP recommends applying certain SAP Notes application to resolve problems or for enhancements
The Note being applied could be related to ABAP or it may advise changes in some configuration parameters. Notes related to changes in configuration parameters are applied manually.
The ABAP related notes can be applied manually or through Note Assistant.
Manual application means manually changing the ABAP code as described in the Note.
Note Application using Note Assistant:
• Call the Note Assistant using the T-Code SNOTE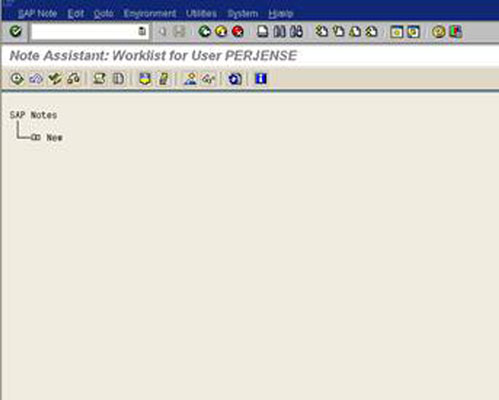 • Download the SAP Note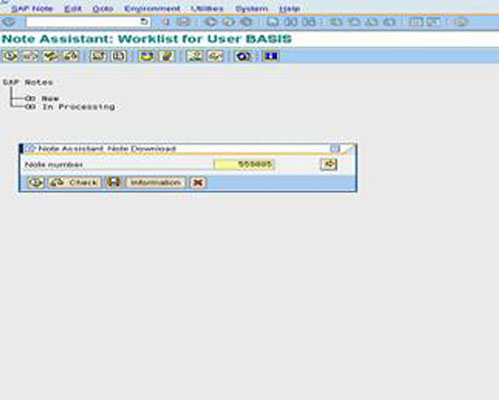 • Click on the Check button to verify the applicability of the Note. The following screen is displayed:

• Click on the Implement SAP Note Button to implement the Note. The following screens are displayed:


Create the Change Request. The Note gets applied and the following screen is displayed: