T-code (OBAR)
Path
Financial Accounting
Account Receivables & Payables
Customer Accounts
Master Data
Assign Number Range to customer account groups
(Assign)
In this step you assign the number ranges you created in the preceding step to the account groups for customers..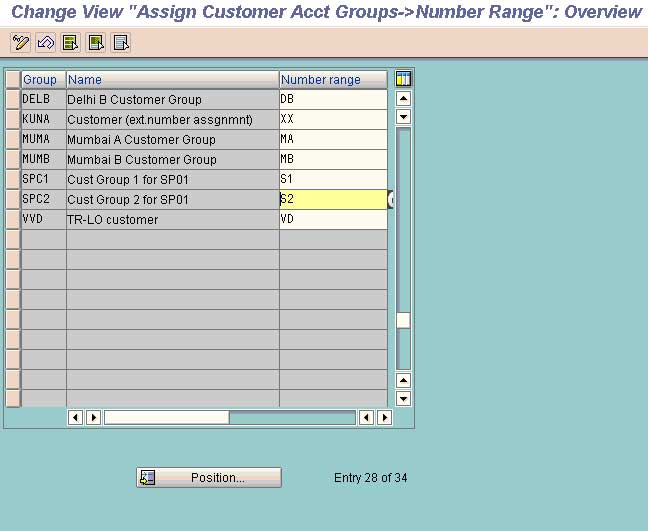 Assign the Number Range No. to a particular Customer Group. This way the Customer within a particular group will be assigned the number range allotted to that group.