BasisLabs.in, Hyderabad

Address:
Ameerpet
City:

Hyderabad


Andhra Pradesh

India

Email:
basislabs.in@gmail.com
Website:
http://www.basislabs.in/
Phone:
9246220422
Institute Type:
Institute
BasisLabs.in is providing SAP BASIS,Security,GRC and Netweaver with the real time experts in the market.We will provide both fast track and normal track sessions.
SAP is one of the leading ERP in the market and number one in the market with huge margin.
For more details
BasisLabs.in : +91-9246220422(IND)
E-mail : basislabs.in@gmail.com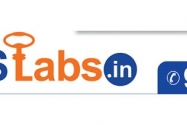 Other institutes in Hyderabad
BASIS Course in other cities
Other Courses in Hyderabad
Get solutions from our experts!
All the site contents are Copyright © www.stechies.com and the content authors. All rights reserved. All product names are trademarks of their respective companies. The site www.stechies.com is in no way affiliated with SAP AG. Every effort is made to ensure the content integrity. Information used on this site is at your own risk. The content on this site may not be reproduced or redistributed without the express written permission of www.stechies.com or the content authors.