When we have created a document in Lumira Desktop using Query with SQL option, based on one of the available JDBC connections then we saved the document to BI Platform.
Now in BI Launch Pad, we are able to view the document, but when we try to refresh it, we get an error message:
Unable to connect. Check your data access driver (the error message may be different depending on the JDBC driver you are using)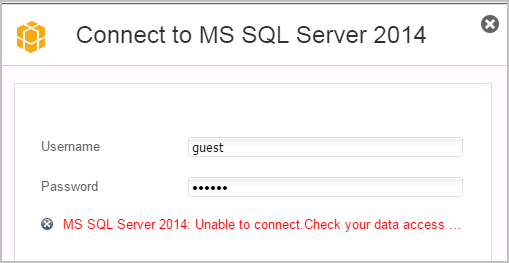 Solution:
you are getting the error message because the JDBC driver is not configured on the BI Platform.
we will use Microsoft SQL Server 2008 / 2012 / 2014 as an example:
1. On the server hosting LS4BIP, go to <BIP_INSTALL_DIR>SAP BusinessObjectsSAP BusinessObjects Enterprise XI 4.0dataAccessconnectionServerjdbc
2. Find the SBO file for SQL Server, the file name is: sqlsrv.sbo. Open it in a text editor
3. There are separated section defined in this file, designated for different versions of SQL Server. Here's the section for SQL Server 2008, by default the yellow highlighted section does not come with the file.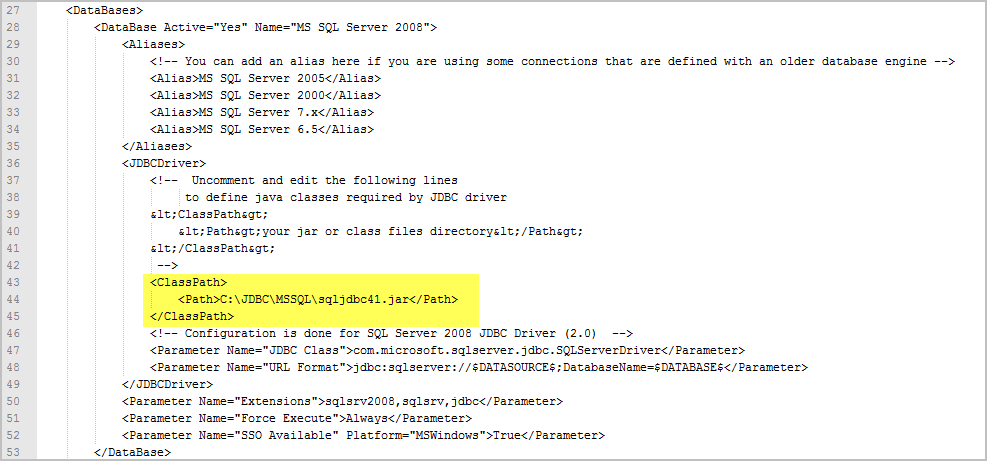 4. Next, add the <CLASSPATH> under the <JDBCDriver> section:
<ClassPath>
<Path>pathtoJARfile.jar</Path>
</ClassPath>
The JDBC driver jar file is obtained from the database vendor.
5. Save and close this fle, then restart Lumira Server
6. Now you should be able to refresh the Lumira documents in BI Launch Pad. You will be prompted to enter your database username and password.