Admittedly, arranging organizations around customers has become imperative in this customer centric, globalized world, that's ridden by competition and innovation alike. Marketing, Sales and Customer Service teams are the forefront for modern day consumers and are becoming increasingly significant. At every juncture of the customer journey, organisations need to harness the qualities of end-to-end enterprises, along with deep consumer insights and tailored arrangements. This is in order to stand-out from the competition and deliver apposite experience.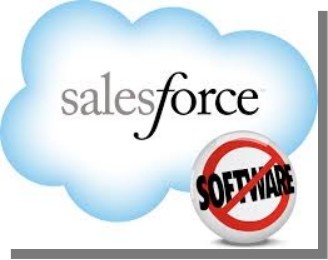 However, help is close at hand. Organisations can now equip their marketing, sales and customer service teams with SAP Cloud for customers, so as to shoot their customer engagement levels beyond the roof.
Benefits of SAP Cloud Solutions
With Sap Cloud tools and functionality by their side, organizations may look forward to:
Delivering elevated returns, to distinctively meet the needs of their business;
Expanding existing investments with the Cloud, and delivering ground-breaking processes and cognizance;
Analyzing personalized reports based on current SAP usage to see how SAP Cloud Applications enhance their organizations returns and competitiveness;
Solving significant problems with user experiences that efficiently oblige collaboration and results.
Why is it Important to Opt for Cloud Computing?
Primary reasons for customers to consider cloud-based computing are:
Fast realization time which provides quick access to functionality;
IT efforts can be reduced as both hardware and software operations and maintenance are the provider's responsibility;
Promote elasticity with subscription rather than licensing contracts and "pay-what-you-use" concepts;
Foster scalability to sustain altering business needs and development, and much more.
SAP Cloud is a collection of integrated cloud-based solutions for addressing sales and customer services, social media tracking and analytics, and marketing. It provides cloud solutions for various stages of interaction that organisations have with their customers-like sales, service, marketing, media analytics, and social engagement.
SAP Cloud for Sales
The customer sales force demands prompt and user-friendly sales applications that help their business grow practically. Organisations require solutions that are designed in a way that they can be sold in actuality, are simple to use, reasonably priced, portable, and can be effortlessly incorporated with other existing back-office operations.
SAP Cloud for Service
Organisations can support their clients through channels of their inclination, and address their needs in real-time. SAP Cloud for customers Service allows customers to connect in whichever way they choose, be it web, email, chat or social media. SAP Cloud for Service helps track, prioritize and respond based on customer sentiments and keywords. They also provide quick real-time response after automatic routing and assignment.
SAP Social Media Analytics by NetBase
Social Media Analytics allows organisation to extract real customer insights from social networks. SAP's cloud-based solution, helps measure net sentiment with a refined natural language processing engine and also helps correlate variations in customer outlook with news, campaigns, promotions, and other events.
SAP Cloud for Social Engagement
Social media has shaped new ways for customers to interact with organisations via various channels. With SAP Cloud powerfully in place, an organisation's team can get effectively equipped to find pertinent messages, handle them efficiently, and respond wisely in real time.
Way Forward
So, equiped your teams with SAP Cloud Solutions for Customers and,
Get acquainted with the consumer world like never before;
Guide your customer's all throughout their journey;
Foster relationships and embrace evangelists.
Go for it!