If data generator page is not visible after installing SHINE SPS10 over SAP HANA System and showing the following error:

Unable to generate synonyms as time data is already generated and get the following message: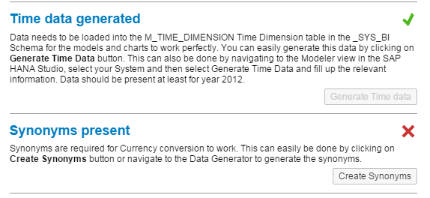 Now to display the Data Generator Page one need to check that content is not missing at SAP HANA. And if 404 (not found) HTTP return code then one need to check for content over the SAP HANA and for this look into content repository. Make sure that content package is mentioned within SAP HANA Studio Path.