In this SAP HR (Human Resource) tutorial, you will learn the step-by-step procedure to define the absence types in the SAP system with proper screenshots.
What are Absence Types
Absence refers to the nonattendance of an employee to work for various reasons. Every employee has a limited absence quota on particular leave types, e.g. annual, casual, sick, etc.
IMG Path:

SPRO > Time Management > Time data recording and administration > Absences > Absences catalog > Define absence types
How to Define Absence Types?
Please follow the steps below to define absence types:
Enter the t-code S_AHR_61010289 in the SAP command field and Execute it
Now Change View Absence Input Checks Overview screen, you will see the list of previously defined absence types.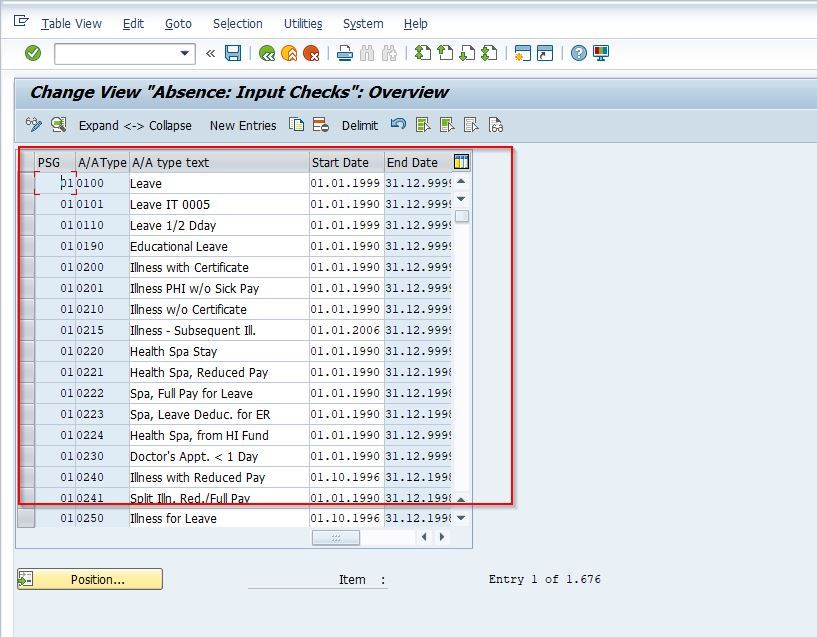 Next click the New Entries icon to create a new absence type in SAP.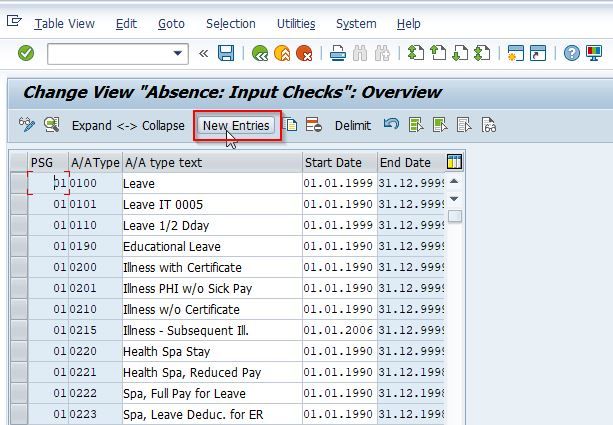 Now on the next screen, enter the following details:
PS Grouping: Update the PS grouping key for absence type.
A/A type text: For A/A (Absence & Attendance) you can enter any alphanumeric key based on the client's requirements. Enter a description of A/A in the text field
Periods: Update the validity period from starting date to the end date.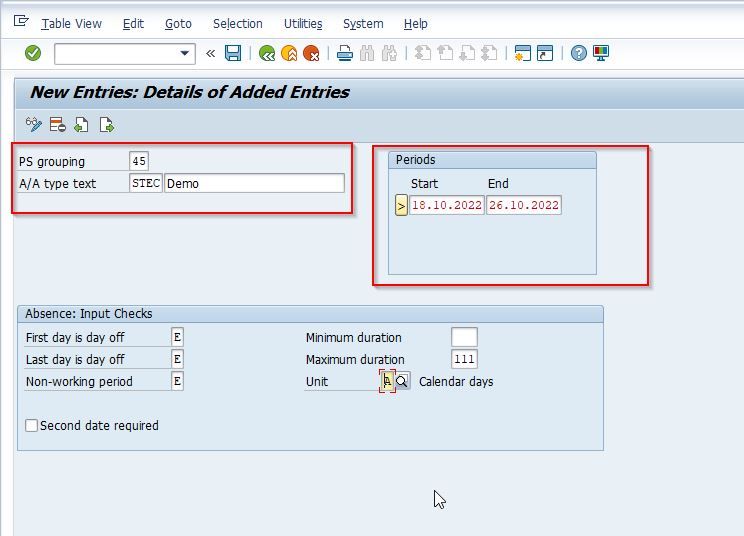 Under Absence: Input Checks choose the absence input checks based on the requirements.
First day is off: E (Error Message)
Last day is off: E (Error Message)
Non-working period: E (Error Message)
Minimum duration: Enter the minimum duration, so the employee can apply for leave.
Maximum duration: Update maximum duration, by default it can be 999.
Unit: By default, the unit is A (Calendar days).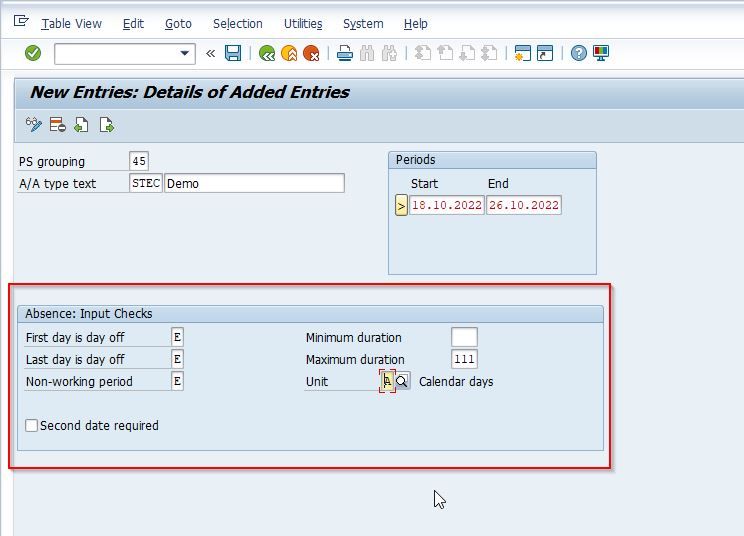 Once maintained the required details, choose the Save button to save the configured absence type in the SAP system.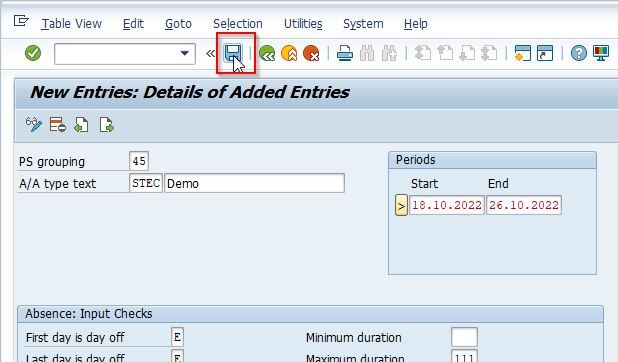 Select your Customizing Request code and press Enter to move to the next screen.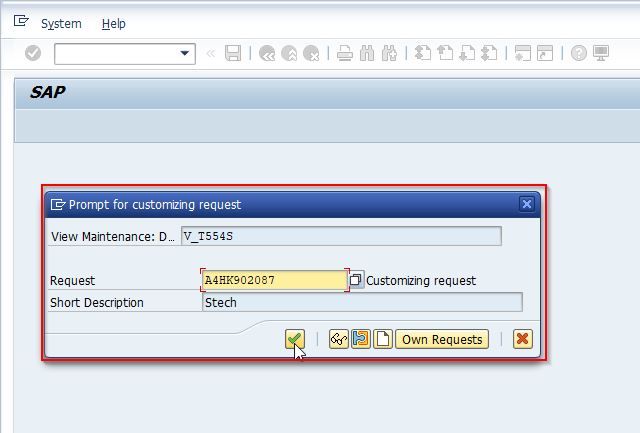 A message data was saved will be displayed on the bottom of your screen.
You have successfully Defined a new Define Absence Type in the SAP System.