In this SAP Logistic tutorial, you will learn the step-by-step procedure to define new Call Control in your SAP system. This SAP tutorial contains proper screenshots of each and every step.
What is Call Control in SAP?
Call Control in SAP helps users to represent JIT call outbound processing in their system. The call control is a very flexible system therefore the users can define a different type of control for every call item (for summarized JIT calls), as per their business requirements.
The call control is based on actions that the user can define according to the processing status of a components group. Once the system completes the action, it assigns a new processing status to the components group.
While creating and editing a Business Role, you can easily assign work centers and work center views, and define access restrictions for each view.
How to Define Call Control in SAP?
Please follow the steps below to define a new handling code in your SAP system:
Execute t-code SPRO in the SAP Command Field and press Enter to execute it.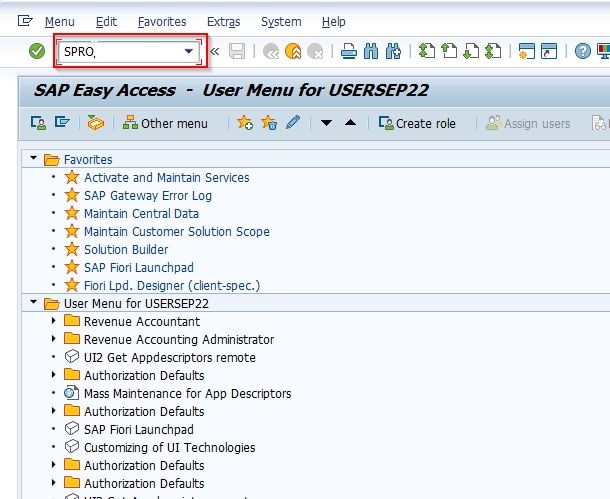 On the next screen click the SAP Reference IMG button to proceed to the next screen.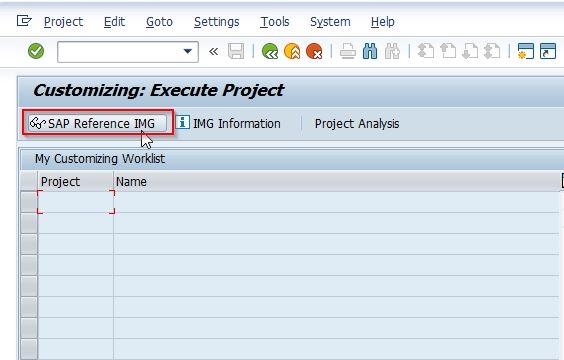 Now navigate to the following SAP IMG path:

Logistics Execution > JIT Outbound > Call Control > Define Call Control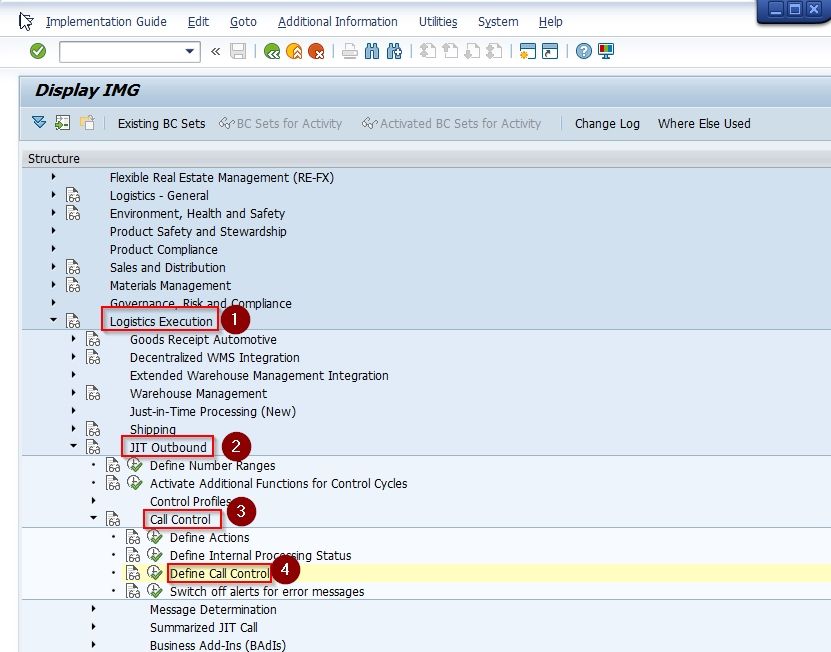 Next on the Change View "Call Control": Overview screen you will see a list of previously defined Call Controls in your SAP system.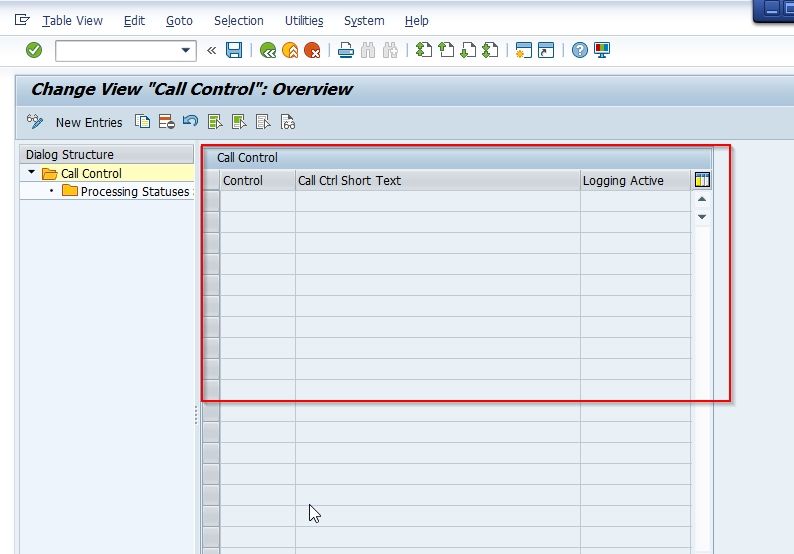 Next, click the New Entries button to define the configuration for new call control.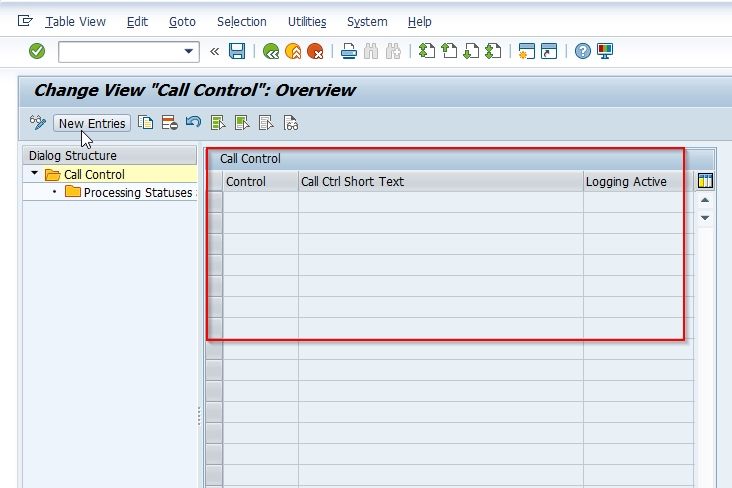 On the next New Entries: Overview of Added Entries screen enter the following details:
Control: Enter a unique code for the new call control
Call Ctrl Short Text: Enter a short description for the new call control
Note: Check the Logging Active checkbox according to your requirements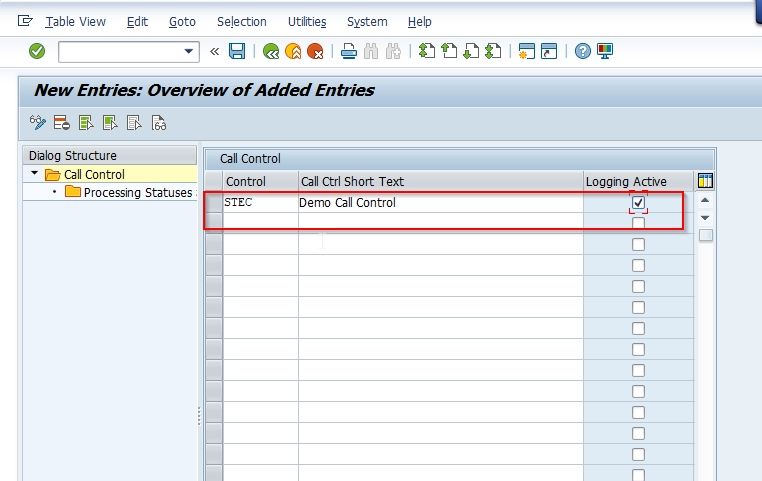 Once all the details have been entered click the Save button to save the new configuration of the call control.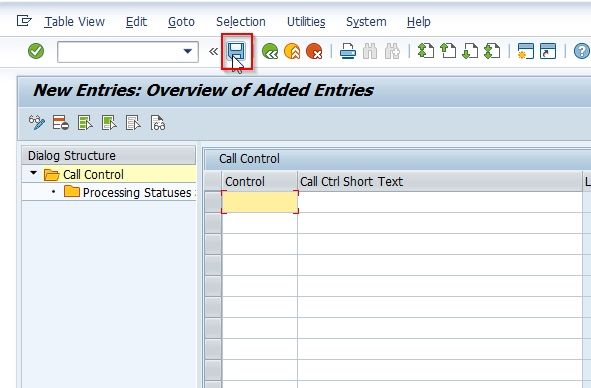 Next, select your Customization Request id and press Enter to proceed.

A message Data was saved will be displayed on the bottom of your screen.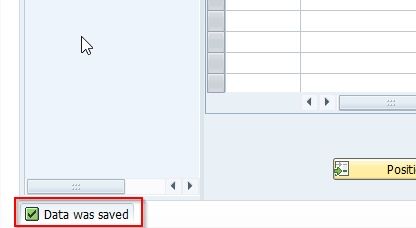 You have successfully defined a new Call Control in your SAP system.