One is trying to display smaller cities in Geo Map Visualization using ArcGIS Online account in SAP lumira and with the following scenario:
SAP Lumira is well comprised with integrated internal mapping database to display the location of data in Geo Pie Charts, Geo Bubble and Geo Choropleth. But there is a limitation with this internal mapping database as it only can display large cities.
And to overcome from this limitation ArcGIS trial online account has been created so that one can display small cities in geo map visualization by enabling it in SAP Lumira. By enabling ArcGIS account one can easily see all cities including largest to smaller as it holds all the possible cities.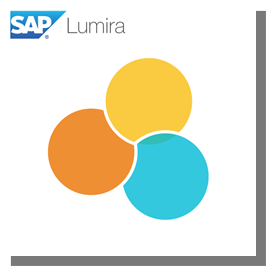 But along with it one need to take care of the following scenarios:
Use of ESRI: One need to understand that maps are being provided by ESRI and name of mappings by Navteq. And the maps are by default provided by SAP Lumira.
So, to identify the smaller cities one need to use ESRI to make maps+layers more precise and provide Navteq for mappings. After doing so you'll be able to select the hierarchy of all cities including largest and smallest.