We are having difficulty accessing the Administration Console for SAP Business One analytics powered by SAP HANA (B1AH). And an error message is displayed:
"Invalid SAML response".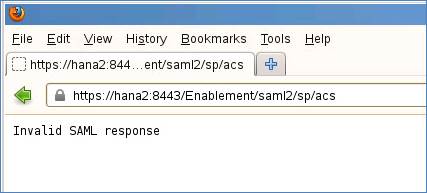 Below are two scenario:
Scenario 1:
New installation: During installation of B1AH using the PL03 installer, the SLD (system landscape directory) address is required. And you have specified the hostname of the SLD server in the UPPER CASE.
Upgraded customers: You may have specified an UPPER-CASE hostname for the SLD server during your previous installation of B1AH (e.g. PL02).
Scenario 2 (high-availability solution only):
In a regular on-premises installation, the SAP Business One server tools and B1AH must be installed on the SAP HANA server. The high-availability solution, however, requires B1AH to be installed on the database servers (1 active + 1 standby) while the server tools are installed on a separate Linux server.
If the date or time settings on the three servers are different, you may also encounter the said error.
Solution for Scenario 1:
1. First Uninstall B1AH.
2. Then Install B1AH using the PL03 installer.
3. In the "SLD Authentication" step, in the "SLD Address" field, enter the IP address or lower-case hostname (including the domain name) of the SLD server.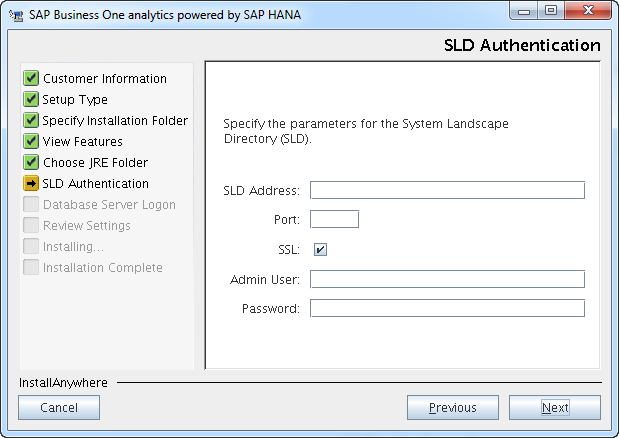 Solution for Scenario 2:
You should make sure that the date and time settings on the three servers are the same.