Hi,
I'm trying to install Oracle 11g Database Release 2 on my RHEL5 but during installation when it reaches at 36% it starts giving error of missing files.
I removed that software and downloaded again but its still not fixed.
I've attached only 1 screenshot but when I skip this one as it shows more errors related to missing files.
If somebody can help me regarding this then please go for it.
The screenshot if error is as follows: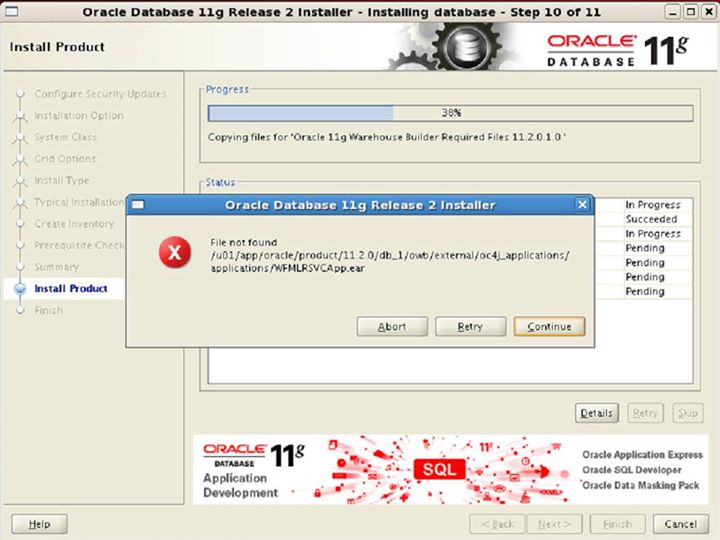 Thanks