Hello Experts,
We have received an invoice with reference no: 201500405, from vendor ( 2198319) GEWOON.
On the invoice image dual tax mentioned while book this invoice in our system we got an error,
"Account assignment tab for multiple tax enter not display"
So, can anyone from you experts solve it so that we can clear it out as soon as possible. Please consider the image given below: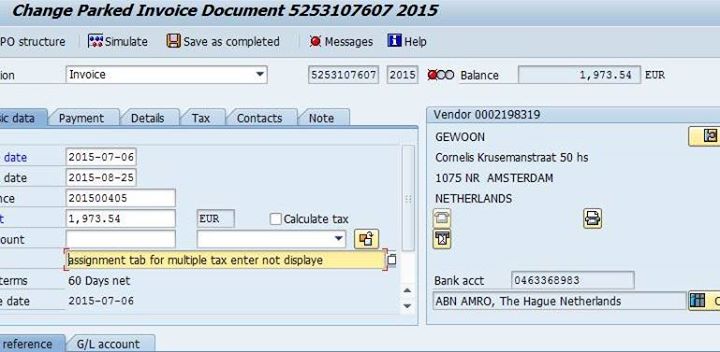 Thanks in Advance.