My client would like to see the cash and liquidity forecast (FF7A) by grouping vendor and customer on the first level.
One next level, they would like to see M2 - purchase order and S1 - Sales order under each group depend on negative or postive sign.
I would like to know how can I configure on structuring (OT17).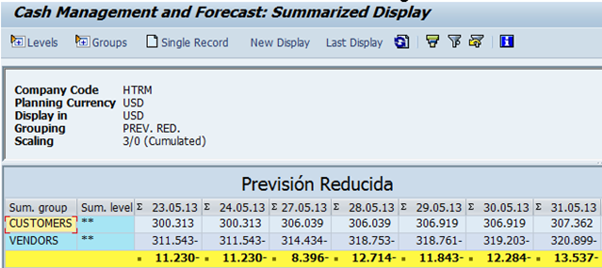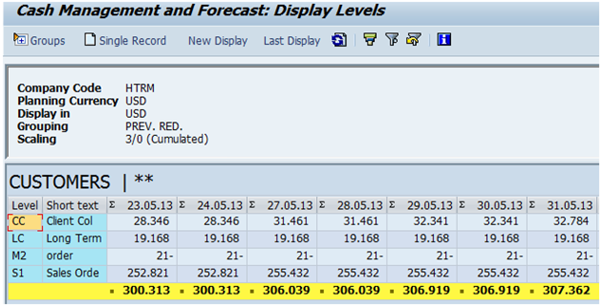 Regards,
Mannika S.