CIM (Common Information Model) is designed to model hardware and software elements and it is based on the object-oriented modeling approach.
I have faced a below given problem but after giving more efforts on it I got the proper solution.

Problem: I am upgrading our portal from 7.3 to 7.4 versions. During the downtime phase, we encounter the below issue in step - import sr-cda models.
"com.sap.sdt.sldeploymentlib.SLDeploymentException : CIM_ERR_FAILED: CIM model version insufficient, version in , namespace active is 1.6.17, but should be greater or equal to 1.6.37"
I thought the SLD (System Landscape Directory ) model version could be an issue, so I have tried to updating the model version to latest 1.6.38 and also the CR content, but it didn't help.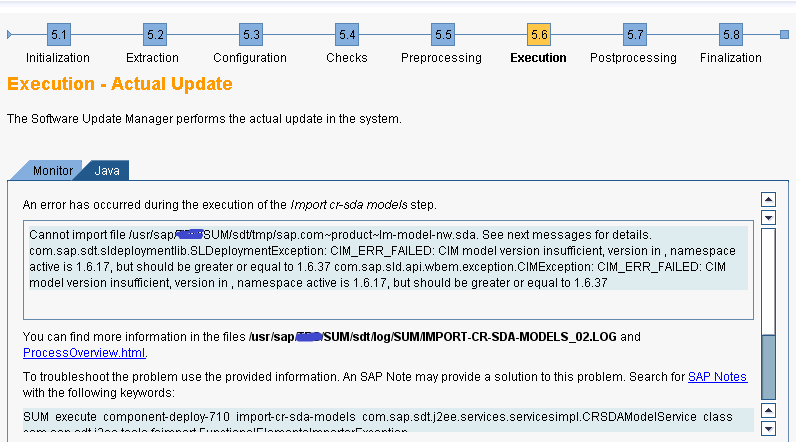 Solution: To get an exact answer you cannot use an older version of SUM for the execution phase. You need to reset the upgrade as per the SUM guide, section 5.6. Then, extract the older SUM version and try the upgrade again from the start.