Employee Self Service
Employee Self-Service enables employees to create, display, and change their own HR-related data in the portal. It covers data from various business areas:
●Benefits and Payment
●Working Time
●Career and Job
●Employee Search
●Personal Data
●Travel Management
●Corporate Information
●Life and Work Events
This functionality is intended for company employees. By giving your employees access to their own data, you simplify and standardize human resource processes and free up your HR department for strategically important tasks.
Employee Self Service, cont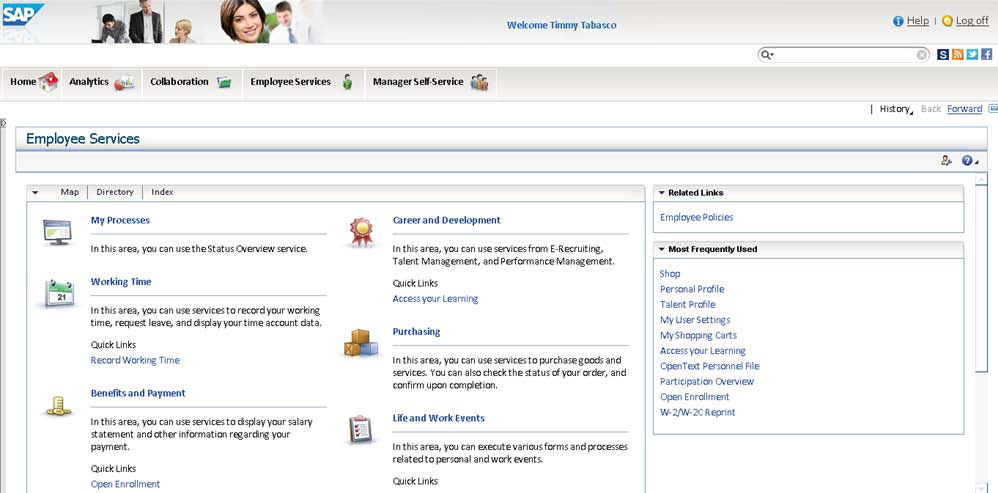 Download attached file: