There is a new buzzword in the world of Big Data, one that talks about the privacy issues related with the "big brother". This is specifically true with regards to the processes linked with the accumulation, analysis and mining of Big Data. It's fortunate that quite a few of these rumors, and tired stories, doing the rounds linked with data privacy have been shown light at a recently concluded event in Washington, D.C. Hosted by SAP (Systems, Applications, Products) and Bloomberg Government, and referred to as "Buidling the Big Data Economy: How Data Innovation Is Driving Performance", this event has debunked several Big Data myths to give further credence to the technology.
Here, the panelists left no stone unturned in establishing their opinion by stating that data privacy was essentially a priority for private and public sectors. They harbored a staunch belief that the sharing of data-centric best practices should act as solid precursors to driving business benefits and inflicting positive cultural changes.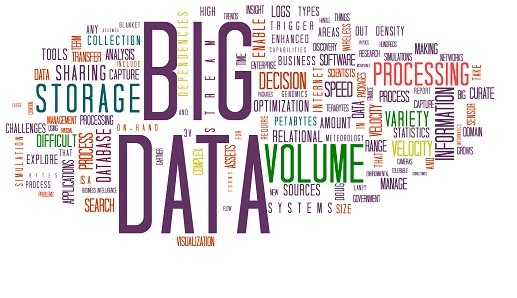 Flinging open the doors of Big Data to one and all
In the current scene, data that is freely accessible via entities such as Data.gov. is likely to be attributed to the endeavors of Kathy Conrad, who plays the role of a deputy associate administrator with the Office of Citizens, and is linked with the U.S. General Services Administration (service and technology) in a big way. He has been playing a significant role in making government data available to the masses. Here, it deserves mention that in the initial stages, he was quite skeptical about sharing such data with the public.
Conrad said, "At the time it seemed like such a foreign concept, to take data that belongs to the government and make it available to the public," he added, "It wasn't clear what would happen to it, if there were privacy and security risks. There was a lot of skepticism about all of the bad things that could happen."
Back in the year 2009, when Data.gov had allowed access to its databases, the masses were allowed to view only 47 data sets. As of today, with a whopping 8 million page views on an annual basis to share, there are 130,000 datasets on record for one and all.
Conrad opined, "Open data is now baked into the fabric of government," he further added, "With our colleagues across government and partners in the private sector, we've led a revolution in thinking about the value of data and the importance it plays in driving economic growth and innovation."
Data Availability in Times of Crisis
Earthquake victims in Nepal and Haiti were greatly helped with consistent updating of maps of the affected areas, courtesy Big Data. The act had helped them get access to aid and relief much faster. This mapping was largely instrumental in helping media outlets and various government agencies with a better reporting and understanding of the recent rioting that had affected various Baltimore neighborhoods too.
Mark Doms, linked with the U.S. Department of Commerce, as Under Secretary of Commerce for Economic Affairs, is responsible for overseeing the operations of big data warehouses dealing with unemployment and income distribution; these areas are very important in the mapping exercise related to the Baltimore riots.
Doms has said in a recent interview, "Immediately, people were able to add other layers: criminal activity, housing and school quality," he added, "Very quickly we were able to get a good picture of what was happening within these neighborhoods. Ten years ago, that would have been a very hard exercise to do. Here it happened instantaneously."
Establishing a more dynamic and larger Big Dataculture
So, is it possible to replicate and use the Big Data benefits mentioned above without dealing with concerning privacy issues? As per Sara Marshall, Director of Business Intelligence and Analytics, Office of Management and Budget, State of Indiana, it certainly helps to have mid and executive level management taking interest in the act. In addition, with the organization's leadership being on board; it becomes important to keep the mid-level management in the loop too.
She said, "They are absolutely necessary to build excitement and that's what spurred the cultural change for us." Sara also revealed that the construction of the right platform for the purpose happened to be on the agenda of her state's Big Data endeavors. She said, "Our platform is SAP HANA and it really powers everything that we do."
Infant Mortality: This is the project selected by Marshall for initializing the use of the popular SAP HANAplatform. She chose this specific project with the intention of making her entire department rally around the same.
As per Marshall, "Everyone can get behind saving babies," she added, "Agencies get excited when they know they can play an active role in saving lives."
The Infant Mortality metrics were led in their automation processes by a Key Performance Indicator Project. This particular project had also helped agencies in Indiana avoid donning the role of "data collectors"; thereby empowering them further on the more actionable items that were capable of making a difference.
Jascha Franklin-Hodge, CIO, City of Boston, also nurtures the belief that with a paradigm shift in the ways in which Big Data was being put to use, culture changes were inevitable.
He said, "It's where you're going to succeed or fail when doing any type of data-driven initiative."
The buildings permit processes were responsible for bringing cultural changes on the scene for the City of Boston. When first discussed, Franklin-Hodge had got laughter in return to his proposal of engaging people in performance meetings, especially with regards to gauging the time required for getting the permits approved.
"Eventually we got the team to understand that a performance-oriented approach to their work could help them deliver better services and provide better tools for them. Handheld devices for inspectors reduced the amount of paperwork and data tools for the managers allowed them to see what their workforce was doing," he said.
The path notched for path buy-ins were made more user-friendly and convenient only when Franklin-Hodge, along with his team, made it possible to streamline this mission with the masses; and helped them develop a sense of responsibility towards the same too.
He mentioned, "It's still hard work because you have to interact person by person, department by department. There's no magic button that suddenly turns everyone into a data geek."