Instance:
Logical entity which is installed on a physical entity - which is an Application server.
Instance provides runtime services.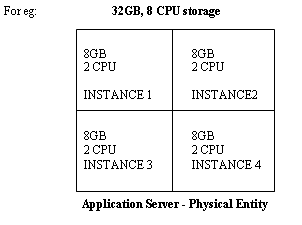 Instance Name
Instance No: 00 - 99 (98, 99 for routing purposes)
Structure of INSTANCE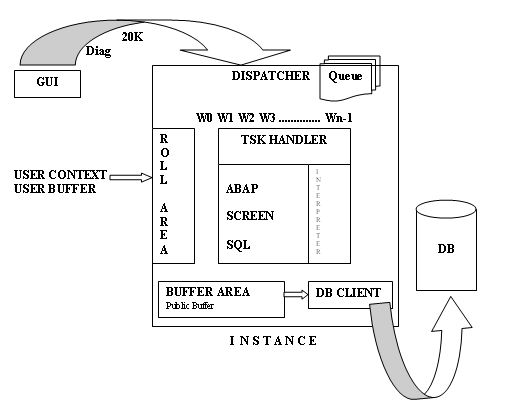 Instance contains Dispatcher, Queue Mechanism, and Work process, Task Handler with ABAP, SCREEN, and SQL Interpreters. It also contains buffer areas, DB Client and Roll area.