LAN CHECK BY PING ST07
is used to ping to all the systems in the Network/ Landscape.
If a user complaints that he could not connect to the server (Ping to the desktop)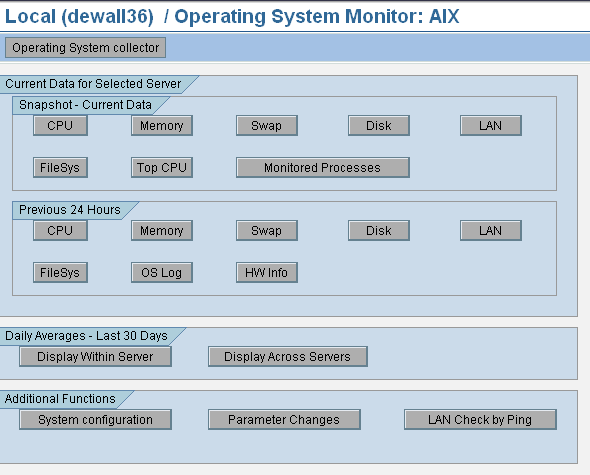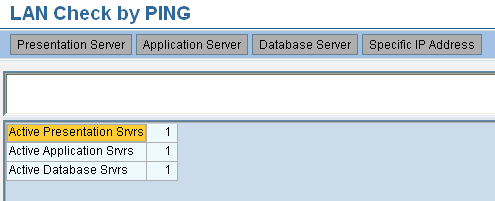 Click on Presentation Server



ST07 Used to identify whether the system is optimally designed or not.
Say for Eg: from the below screen.
Users are 9944 and the WP are 27 so each WP serves 5-10 Users so 27*10 = 270
Here users are including Active and Inactive Users.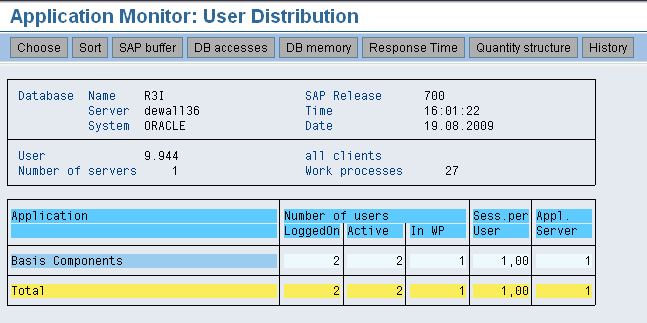 Ask the customer to provide the list of Active users.
Each work process serves around 5-10 Users. Calculate the number of Process Vs Users to determine no of Users/ Process.
Based on the number of servers we can also define logon load balancing. It is also used to identify the memory utilized.
This is also used to identify Response time and Buffers Utilization.