In the contemporary scenario, there is plentiful data pertaining to the logistics involved in a particular business. Manual maintenance and management of these large volumes of data can prove to be a tedious task, prone to many errors. This is where SAP Logistics information System (LIS) comes in to relieve the management of all the trivial tasks included in dealing with logistical data. The LIS has a modular structure that allows companies to evaluate the data accurately. With different tools in place, they can create the right plans/strategies for reliable data management through this system.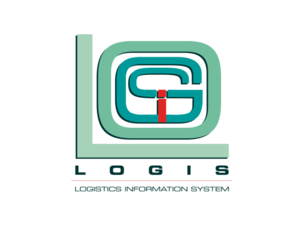 More About Logistics Information System (LIS)
The SAP Logistics Information System is not an independent unit but a cluster of different information systems. It effectively manages the data related to different aspects of business and interprets the same to make an organization take timely and necessary decisions in more effective ways. LIS is made up of different information systems, namely:
Sales Information System: It consists of all the data related to the sales system of a specific department, and of the company as a whole.
Inventory Control System: Inventory is one of the biggest aspects of any organization and consists of a lot of data. Accurate monitoring of large volumes of inventory data is not an easy task and may lead to grave errors. This system controls all such information.
Purchasing Information System: It is important to keep a track of all the purchases and resources availed by a company. A well-conceived purchase information system does exactly that and ensures that all the relevant information is found easily in one place.
Transport Information System: All the data connected to the transportation system of a company is managed by this system.
Plant Maintenance Information System: The running of a plant requires plentiful logistics too. The information involved with plant maintenance is monitored and managed here and eliminates the concerns of most errors.
Shop Floor Information System: The details and information data of the shop floor of an organization can be well-managed by having this system in place.
Quality Management Information System: Quality management tools require numerous facts and figures to back them up. The proper management of this sensitive data pool is extremely important and this system does a good job at that.
Retail Information System: Data that deals with retail data is stored and managed here.
All these individual information systems boast of features that are specific to them. They relate to data that is not only important for keeping a track of what is going on in respective departments, but converting them to foster crucial business logistics decisions - the right way.
Elements of LIS(Logistics Information System)
The core of LIS is interfacing the information stored in the above mentioned information system with different methods of decision making, so as to reach conclusive decisions.
There are three primary elements of LIS:
Input: Collected from customers and the company, this includes all the data that is required for planning and operating the logistic system.
The Database and Associated Manipulations: This includes the method that one chooses to analyze the data, various data processing procedures, etc.
Output: It is in the form of reports and bills.
The output determines the steps that a company needs to take with respect to its logistics. LIS makes the operations simple and error free. Go for it!