Do List of Transport according to the Transport mail that we have received early morning
Use T- Code STMS
1. Then click on Import overview Truck Button on top.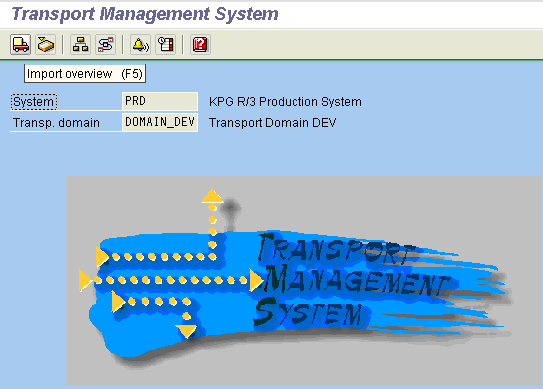 2. Then double click on PRD system link this will show the import queues of PRD system

3. Then select the Status of the transport list and click on filter icon on the top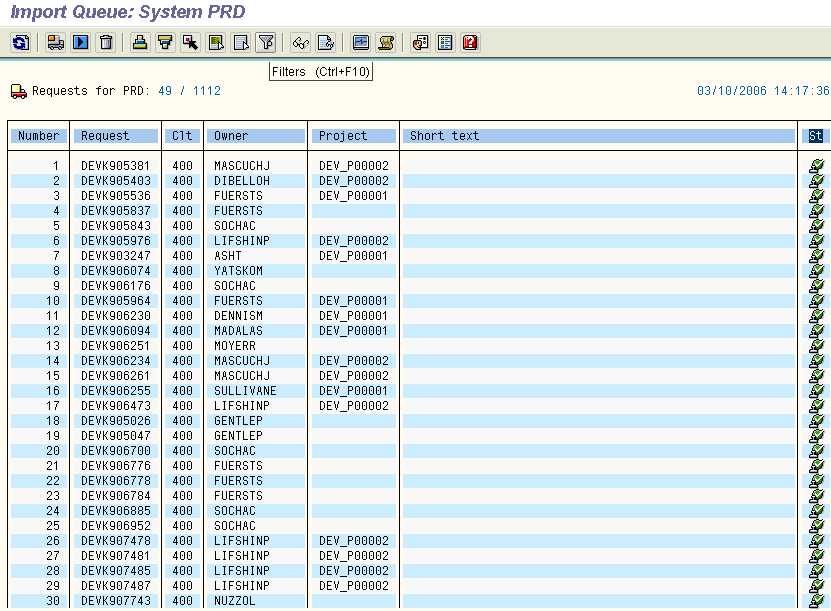 4. A filter window open enter "R" which means that filter the list whose status is R (Ready to Import) and then press ok.
Now u only have the list of transport whose status is ready to Import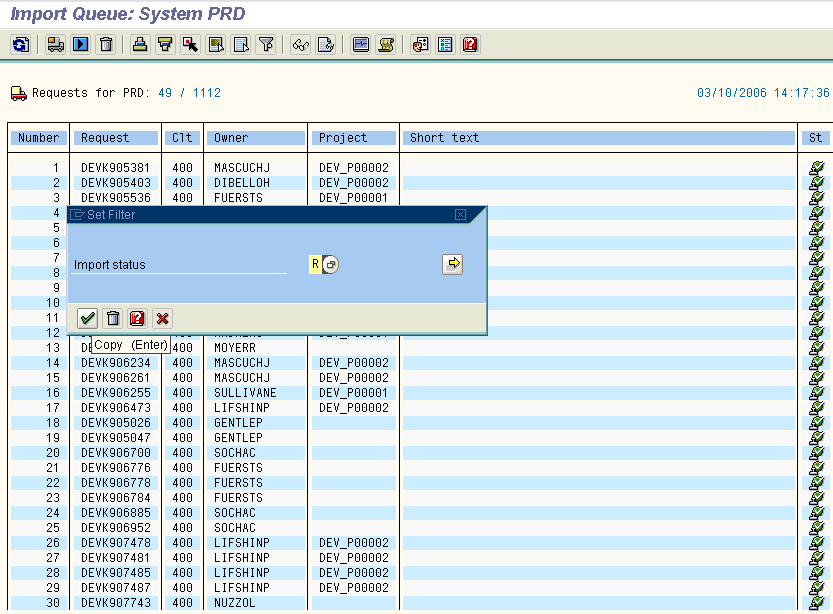 5. Now select that transport which u want to Import and click on the small Truck icon on the top "Import request" .

6. Now "Import Transport Request" Window will come on that you have to select Immediate Radio button and click on ok. Then it will show u the transport process and the transport is done
Creating Transport Import Log Report (STMS)
In the Transport Import log report we have to create the transport report for PRD and BWP Server
PRD
1. Use T-code STMS
2. Run the Big Import Overview Truck on top
3. Select PRD server in the description field and then click on Goto >> Histry >> Import History menu. Or Press Ctrl+f7

4. Now the Import history for the PRD server window will come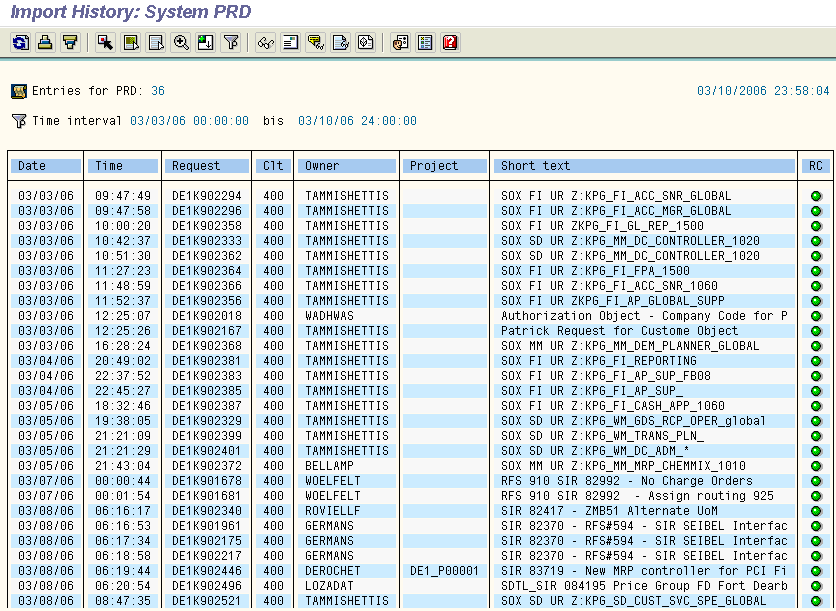 5. In this window u have to report only those transport which not have been reported now copy and paste the transport details and create report.
6. In the say way u have to create report for the BWP Server.
BWP Server
Logon to BWP Server through SAP logon and follow the same process that u have taken while creating PRD report
NOTE: while doing transport u have to take two thing in mind
1. We have to do the transport one by one
2. Transports should be perform at 6:00 AM (EST)