Definition - What is SAP Mobile?
These days, industries are employing customized mobile apps for accelerating and transforming their business operations via rapid mobility of all kinds of tasks. SAP delivers powerful capabilities to mobile users, with an exhaustive range of applications and infrastructural capabilities, for monitoring business operations from any device-effectively and consistently. It is a reliable solution for partners, clients, customers and the workforce to transform their business processes with integrated mobile apps on their devices.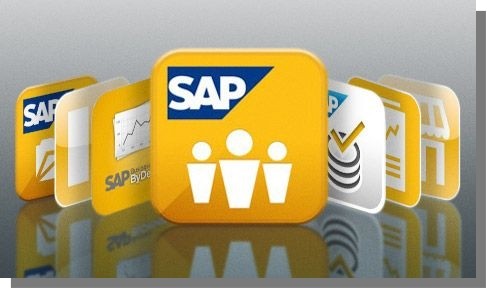 Within no time, SAP has become an indispensible part of enterprises by providing its customers an excellent combination of mobile device management and a reliable platform for mobile applications to run upon. Enterprise ready apps aim at providing a robust platform to all customers, and add a lot of value through easy to implement applications linked with virtually all kinds of business solutions. An active product of the SAP Net Weaver package, SAP Mobile is making its presence felt with accurate and customer-friendly mobilization of various business tasks.
SAP HANA Cloud Platform mobile service uses centralized mobile apps that lead to improved decisions and better productivity of any organization, with reduced costs and increased profits in place. Due to SAP Mobile's excellent visualizations and easy to use interface, users can leverage the advantages of endless business opportunities of the module's secure backend system.
SAP Mobile Courses
After attaining massive success with many open online courses that enhance the knowledge base of SAP business enterprise solutions, the Suite is now organizing several mobile solution trainings for the benefit of enterprises locate all across the world. Courses in SAP mobile solution development are very useful in getting business related operational tasks done from the mobile devices of the workforce. The curriculum of the course demonstrates how applications can be built to be compatible with mobiles, so as to help users access their information anytime, and from anywhere. The architecture of the SAP Mobile Platform is briefly acknowledged in the course.
The exchange of data between the back ends of the device with the multiple users of the application is also explained as an important part of this course. The procedures to develop enterprise grade applications by using a single development platform (and ways of allowing access to the workforce for accessing enterprise applications on their mobiles effortlessly), are other important areas that find mention in SAP Mobile courses. Additionally, they teach candidates about the ways of enhancing application security with the help of end to end encryption from one device to another, thereby enabling more secured transactions.
Scope and Opportunity in SAP Mobile Course
The role of application developers in SAP Mobile Platform, formerly known as the Sybase Unwired Platform, is indispensible. The business logic for all mobile applications is being written by programmers who build efficient and customized applications that do not require any kind of assistance from external sources. Every version of a mobile application comes with better functionality and complies with specific business enterprise solutions. The SAP Mobile platform is built in such a way that it works on all devices in a reliable form. With this in view, the role of a SAP Mobile certified consultant or manager becomes all the more significant in SAP businesses looking towards advanced mobility solutions.
Become a Certified SAP Mobile Consultant
One can become a mobile application consultant in SAP with the employment of practical knowledge of SAP applications on the mobile platform. The certification for this course is valid for the version for which candidates take the exam, and for particular devices only. The practical testing of candidate skills is examined on a pre-defined date while the theoretical exams are held as per the dates announced by the authorities. The certification is approved only after successful testing.
Basic Qualifications Required for the Course
SAP Mobile candidates must be well equipped with sound knowledge in the required fields of SAP and have real life experience in the field of mobile application development to secure a seat in this field.