OSS Messages
An OSS message is created when a problem without a solution in SAP notes occurs. The message is created in SAPNET – go to http://service.sap.com and follow the link Customer Messages.
Click Start Message Wizard and then through a guide you will be prompted for information about the system where the problem has occurred and the concerned module. Here you have to choose the system for which you want to search Problem.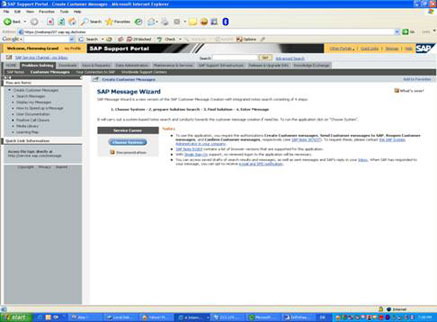 Here you have to choose the system for which you want to search Problem.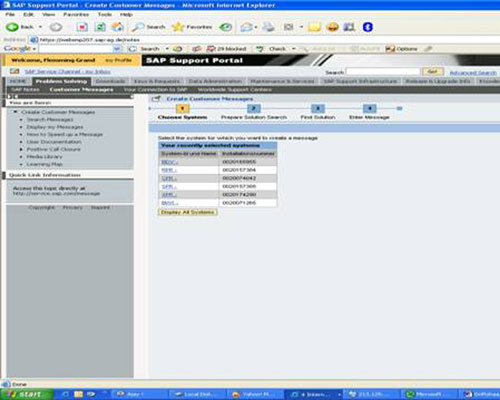 Now it will Come to Next Screen 'Prepare Solution Search' In search Term Type the Problem you are facing , System will try to retrieve Solution based on Your Search term.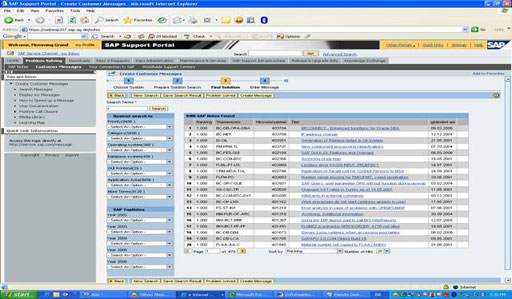 If Solution / Notes does not solve Problem , then Click on Create Message Button.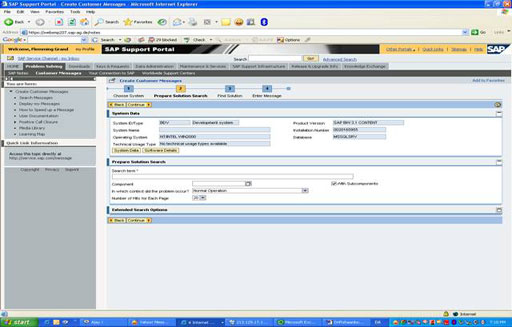 Remember to provide precise and correct information as it speeds up the process of finding a solution.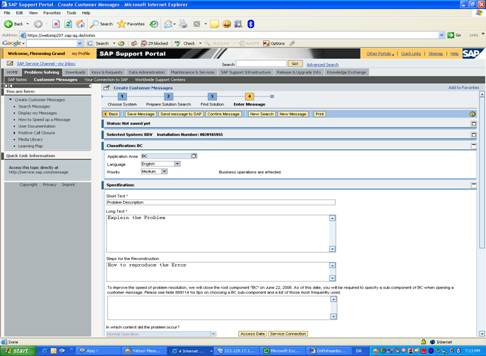 Under Priority state how urgent finding a solution is – the option Very High may only be used in the case of an actual shut down on the production server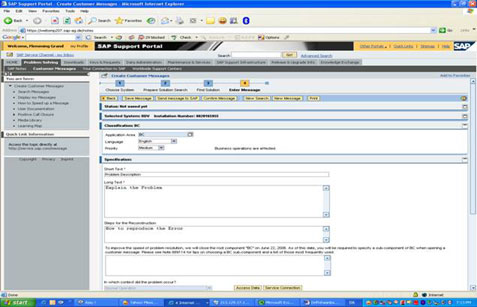 In the end you write a short text describing the problem and click Send to SAP to send the message to SAP.
When SAP have read the message and come up with an answer a link to the answer in your Inbox on SAPNET is send to your 'normal' inbox. The answer can either be a suggestion for a solution, which you could try or it can be a request for further information or log files etc. Once the problem has been solved, open the message and click Confirm so SAP can close the case in their system.
It is possible to get an overview of all the messages by following the link Customer Messages and select Search for Messages on the right side of the screen.
Select the customer number that you wish to search for messages within and put in a search string if needed. If you do not add search criteria and click search, a list of all created messages will show. Here it is possible to see the status of each one, read the messages even though they are closed and see who originally created the message.