SAP is a transaction based. Menu based consumes more dialogue steps than transaction based that is why SAP BASIS consultants are more familiar with transactions.
Login to the system with SAP*, DDIC and Master password (specified during installation)
1. Execute transaction SM28/ SICK (Installation consistency check). It checks the compatibility between OS, DB and the R/3 kernels. If there is any inconsistency it will recommends us to fix before proceeding further. Based on the displayed message we may need to upgrade OS patch levels, DB support packs and R/3 Kernels.
SM28/ SICK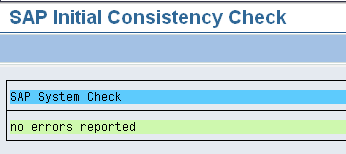 2. SLICENSE - It is a transaction that is used to apply the license to get the runtime support for the system even though it is valid for 30 days (4 Weeks i.e. 28 days). It is recommended to apply license because they are not considered for support.
-Goto - Market place www.service.sap.com/licensekey
-Click on obtain permanent license key
-Select the Installation number based on the component (ERP, NETWEAVER(EP, BI, XI, PI, MI, JDI), SCM, SRM, CRM & Solution Manager).
-Specify the system ID(SID), OS, DB, System Type, purpose(DEV, PRD, QAS, TEST etc)
-Click on continue to display the hardware key input.
The license key is specific to Customer, Installation number, System Number, Hostname and the Hardware key.
- Hardware key is unique (use command saplicense -key )
- Specify the Hardware key and email-id to generate and send license key to the mail-id specified, Alternatively select the system and click on display license script and save it to PC in the .txt format.
3. Execute [Slicense] Tcode
Click on > New Licenses
Click on > Install license key and it prompts for the path of the license key, provide the downloaded file path and click on OK to apply the license.


4. System Settings SE03
Depending upon the type of system we need to set the system to modifiable and not modifiable.
Goto SE03/ SE06 system change options to set to modifiable or not modifiable. This is one of the most important security setting which is liable for auditing. Toggling between the changes are recorded and it is advised to obtain permission from the respective authority to make necessary changes in the Production System PRD
Except DEV and SANDBOX remaining all the systems like QAS, PRD, PRE-PRD are set to not-modifiable i.e. no object can be modified in these systems.
The changes are only transported to the not modifiable systems.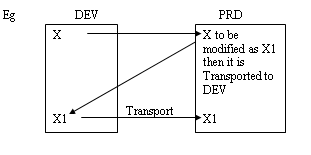 21-jul-09