Display and maintain RFC Destinations T-Code SM59
Through this T-Code we check connection of our Four RFC's Destinations
SAPBC1010, SAP_INTERNET_GATEWAY, TOPCALL, VERTEX
Run T-Code SM59 - A RFC destination maintain and check window will come
Related: Create and Maintain RFC Destinations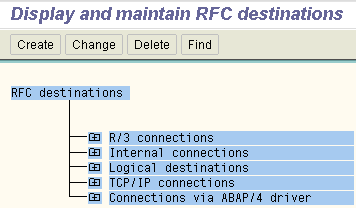 now click on TCP/IP Connection + tree it will expand and will list u all the TCP/IP connections.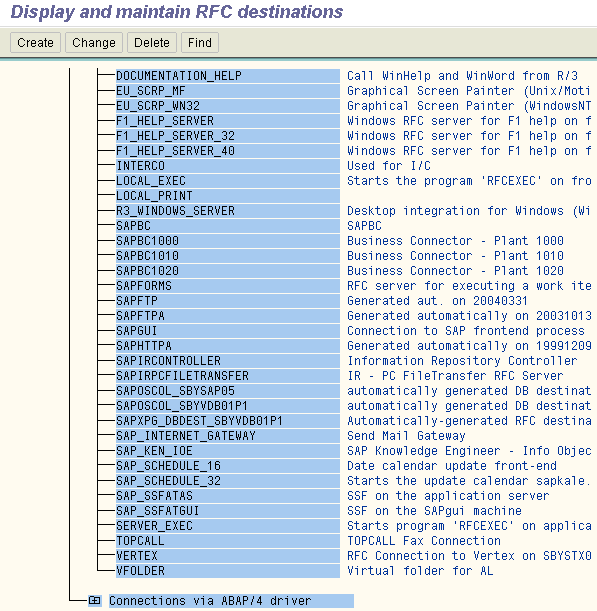 Now double click on any of the four FRC connection lets say "SAPBC1010"
It will take you to RFC Destination SAPBC1010 page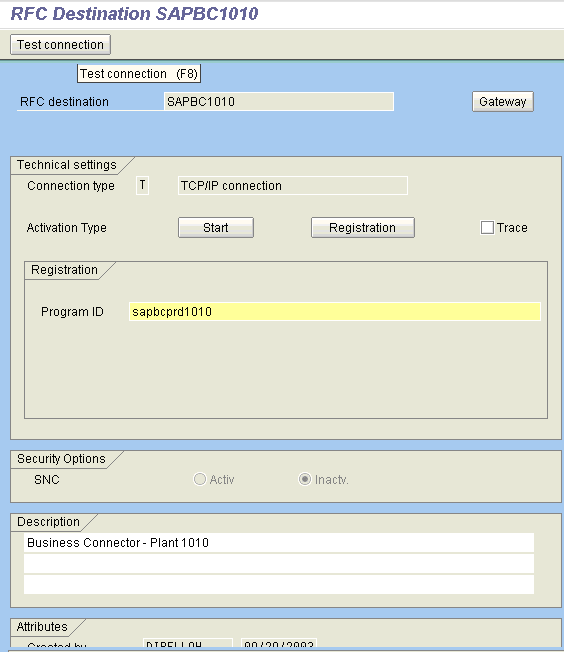 Now click on Test Connection Button on top
It will ping the connection and give you the connection status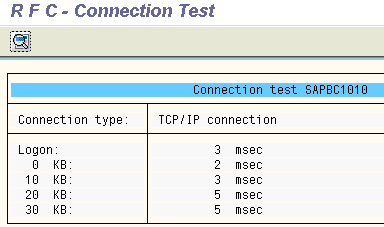 This page indicate that there connection status is ok. Just mark Green and Ok in your report sheet.
In this way u have to check the connection for all the Four RFC Destinations.