S/4HANA is that analytics which is incorporated into the HANA applications to bring analysis (experiences) and the potentially activities nearly together. The HANA innovation gives the requirements as it permits to effectively handle "OLTP and OLAP workloads". Later on it was passed on as a statement that Data warehousing would get to be obsolete in the light of S/4HANA.
On the other hand, the genuine interpretation ought to peruse "I don't need to offload information any longer from my application into Data warehousing with a specific end goal to break down that information in an operational (confined) context." The key thing here is that investigation is not confined to immaculate operational examination. This blog expounds that difference.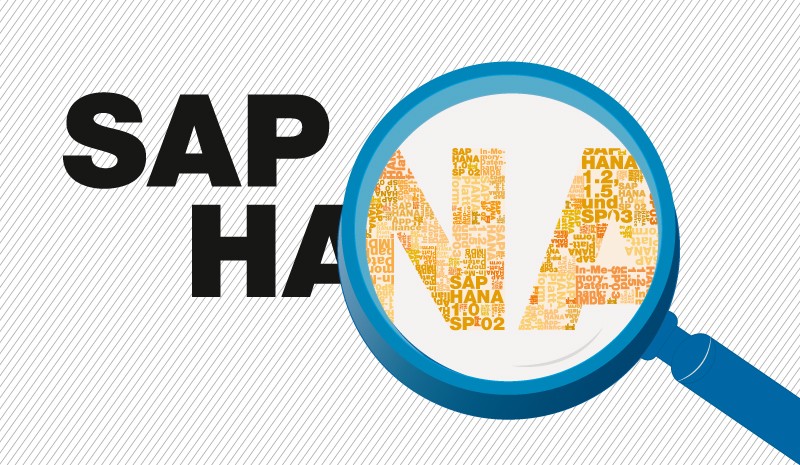 How does S/4HANA Work?
To put it clear-cut: a business application deals with a business process. Simply take the Amazon site: it's an application that handles Amazon's request methodology. It permits to make, change, read orders. Those requests are put away in a database. A multifaceted business (i.e. a venture) has numerous such business procedures, in this way numerous applications that reinforce those procedures. Despite the fact that a few applications share some database - like in SAP's Business Suite or S/4HANA - there is generally various databases involved in running many enterprises: 
Firstly take an organization's email server which is a main part of a communication process. The messages, the address book, the activity/traffic logs and so on sit in a database and constitute important information for investigation. 
Secondly take an organization's web server: it's a merely an application that oversees access to data of items, administrations and other organization resources. The click stream followed in log documents constitutes a type of (non-transactional) database. 
Cash points (till, check-outs/registration) in a retail or grocery store  is a main part of the billing process and keep in touch with the charging database. 
Some business methods consolidate information from 3rd parties like friends, suppliers or statistical surveying organizations implying that their databases get joined as well.
 It is even impossible that all the basic information is physically put away inside one single database. It is truly reasonable that it needs to be brought either physically or, in any event, logically to one single place so as to be investigated /studied. 
Data consistency through S/4HANA
Presently, whatever the processing environment is (HANA, Hadoop, Exadata, BLU, Watson ...) and whatever the technical power it gives, there is one basic fact: if the information to be transformed is not reliable, fit and clean, then the after-effects of the investigations will be poor. "Garbage in - Garbage out" applies here. Despite of the fact that all starting information sources are consistent, predictable and clean, then the union of their data is to be consistent. It begins with non-coordinating material codes, nation IDs or client numbers, extends to noisy sensor information and goes up to DB clocks (whose qualities are emerged in timestamps) that are not in a state of harmony - just take a gander at Google's endeavours to handle that issue. 
Summary: Despite the fact that Analytics in S/4HANA is operational, there are 2 facts that make non-operational (i.e. beyond the single, isolated business methodology) and strategically investigations testing:
When the probability of undertaking information sits in more than 1 framework. 
Data that originates from different system is likely not consistent, clean and predictable while being consolidated.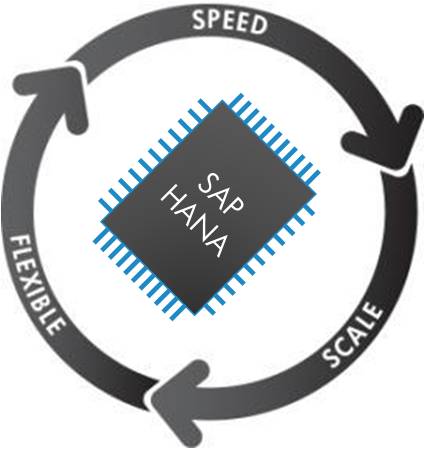 How to tackle the challenge?
The most common choice to tackle the challenge is a Data warehouse. It has the main task to disclose the information in a harmonised and consistent way. This could be possible by physically duplicating information into a single DB to then transform, cleanse, and harmonise the information there. 
It can likewise be finished by disclosing information in a sensible manner through perspectives that embody code to change, cleanse, and harmonise the information. Both methodologies/approaches do the same thing, essentially at distinctive minutes in time: before or during the query execution. Yet, both methodologies do cleanse and harmonise. There is no chance to get around. 
Thus, either physical or logical data warehousing is a task that does not go away. Operational analytics in S/4HANA does not plan to replace the strategically, multi-system examination of a physical or logical data warehouse. This ought not to be befuddled by the way that they can influence the same specialized resources, e.g. HANA. 
Deliberately, this online article has been unbiased to the hidden methodology utilized for data warehousing. This avoids that specialized item highlights are stirred up with general undertakings.