Venkat Reddy, Hyderabad

Address:
Kukatpally, Hyderabad , Andhra Pradesh, India
City:

Hyderabad


Andhra Pradesh

India

(

IN

)
Email:
vr1sap@gmail.com ,avreddy.erp@gmail.com
Phone:
919490378121 ,919490378121
Institute Type:
Freelance
Dear Friends
This Venkat Reddy having well experience in SAP Business and started SAP ABAP, WEBDYNPRO, WORKFLOW Online Training ( Only Online ) from 2010 as a Pure Technical and added advanced concepts and includes WebDynpro and workflow.
ABAP CONTENTS:
1. SAP ARCHITECTURE.
2. ABAP LANDSCAPE
3. ABAP BASICS ( ABAP DICTIONARY, ABAP EDITOR, WORKBENCH TOOLS )
4. FUNCTION MODULES
5. INCLUDES
6. SUBROUTINES
7. MODULE POOL PROGRAM INDEPTH.
8. BDC ( BATCH DATA CONVERSION/COMMUNICATION ).
9. SMART FORMS
10. REPORTS ( ALV REPORTS, OOREPORTS, BLOCKED ALV, HIERARCHICAL ALV REPORTS, INTERACTIVE REOPTS ) CLASSIC REPORTS, NORMAL REPORTS, ALV REPORTS.
11. OOABAP INDEPTH
12. CROSS APPLICATIONS
1. ENHANCEMENTS
2. BADIS
3. BAPIS
4. ALE/IDOCS
5. ENHANCEMENT FRAME WORK ( NEW BADIS ).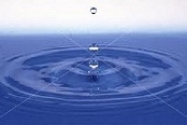 | | | | |
| --- | --- | --- | --- |
| Course Name | Duration | Fee(Rs.) | Rating |
| SAP ABAP | 2 Months | 20000 | |
Other institutes in Hyderabad
Atos IT Solutions and Services Pvt Ltd, Hyderabad
Tespa Infotech, Hyderabad
A2Z ONLINE TRAINING, Hyderabad
AcuteSoft Solutions India Pvt Ltd, Hyderabad
Pedant Softech, Hyderabad
Global Education, Hyderabad
Srihitha Technologies, Hyderabad
Big Classes, Hyderabad
Mentors Inn, Hyderabad
Ecorptrainings (ECT), Hyderabad
SR Technologies, Hyderabad
Maha Technology, Hyderabad
CyberTek, Hyderabad
Bharath Trainings, Hyderabad
Revanth Technologies, Hyderabad
Learn In Technologies , Hyderabad
MaxOnlineTraining, Hyderabad
NIIT Ltd, Hyderabad
Pragna Technologies, Hyderabad
Target Tech Solutions, Hyderabad
Lithan Genovate , Hyderabad
Get solutions from our experts!
All the site contents are Copyright © www.stechies.com and the content authors. All rights reserved. All product names are trademarks of their respective companies. The site www.stechies.com is in no way affiliated with SAP AG. Every effort is made to ensure the content integrity. Information used on this site is at your own risk. The content on this site may not be reproduced or redistributed without the express written permission of www.stechies.com or the content authors.