With complete focus on managing customer relations and business operations with the aid of the best technological inputs, SAP (Systems Applications and Products) serves as one of the best known and largest inter-enterprise software organization in the contemporary technology scene. It has a global presence and operates from offices in over 130 countries, with more than 282,000 customers to its credit!
Bill McDermott, CEO at SAP, has unveiled a new partnership and announced the same at the current year's Sapphire Now. According to McDermott, Google.Inc will be associating closely with SAP for bringing about further improvements in productivity, making work simpler, and extending collaboration benefits for the employees of both companies. He added that SAP and Google will be focused on complete enterprise mobility, which will be enabled through diverse business applications; SAP Mobile Secure 2.7 and Android for Work; as well as business analytics linked to SAP Lumira and Google Apps. These resources will be instrumental in moving data and relevant information from Google to SAP modules/ applications with ease, without causing any major hassles and thereby generating simpler workflows for both companies.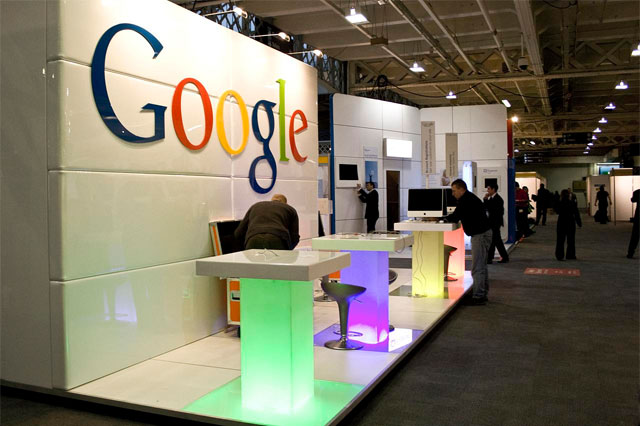 Both SAP and Google are looking forward to leveraging the advantages of each other's applications and services, hence conveying that the newly launched partnership will be operating with an aim of providing mutual benefits. At the very onset, SAP and Google are expected to work along with each other to bring about improvements in the "mobility" of their enterprises. For instance, with the features of Android for Work in place, customers will be capable of making just about any venue their workplace. In the last month itself, SAP has shipped out its SAP Mobile Secure 2.7 supported by Android for Work. Effectively, this interest points towards SAP accelerating the adoption of Google Inc's Android work environment.
Business analytics, particularly those that facilitate real time collaboration, seem to be the second objective of this Google-SAP partnership, which is expected to be achieved through Google's own apps. In the prevailing scenario, Google Apps will now be implemented by the SAP Lumira platform with an aim of moving data smoothly and securely between the platforms of both companies. This model has already been implemented to a certain extent in Google Sheets, with help extended by the extensions framework of SAP Lumira offered by SAP.
SAP Lumira allows users to develop captivating visualizations, insights, dashboards and other custom defined tasks. With Google and SAP collaborating for enhanced workflows, this functionality will be implemented in entirety across the Google Drive, thereby permitting the sharing of SAP Lumira files through the Drive, in the form of Google Docs files. Additionally, Google and SAP are also working in unison towards integrating the business applications of both companies into one another, thus allowing for quick transference or sharing of files between Google and SAP applications with ease. SAP Fiori and SAP's SuccessFactors HCM are two such areas that will see this integration in the first stage itself.
Undoubtedly, this collaboration will give a tremendous boost to the operations of both companies and will lead to a successful optimization of their workflow. Earlier on, Google and SAP were seemingly far removed from each other and had little in common; but with the new partnership in place, possibly the first in a series of other collaborations that may come their way in future, end users will be largely benefitted. Such are the perks of two large organizations working together!