1. Extracts the software.
2. Sapinst tool is used to install the software if required we need to download it from service.sap.com/swdc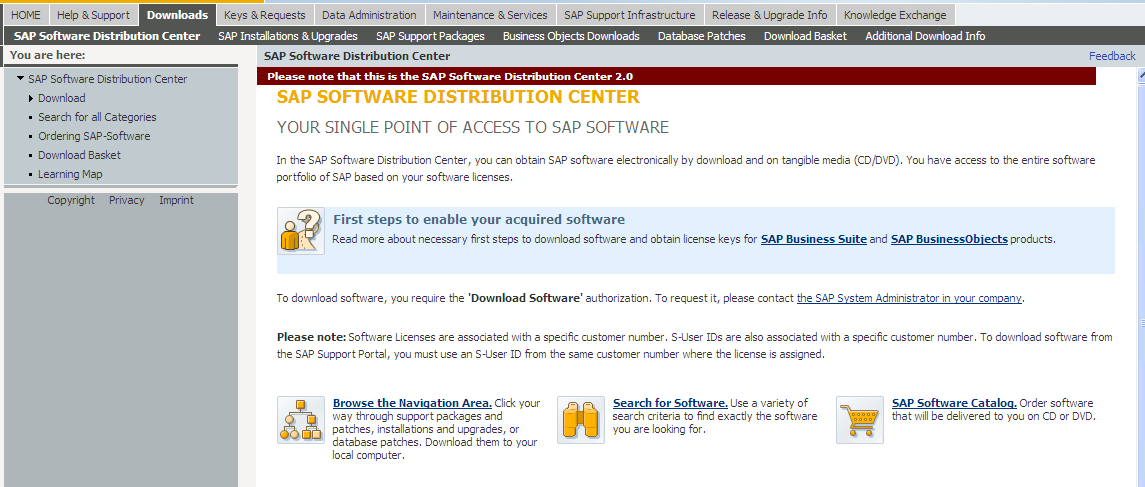 3. Checks for user <SID>ADM (SAP System Administrator)
Who owns SAP System and has all the privileges on SAP (Start/ Stop/ Environment)
Domain Admin; AD Admin - Can create the userid
Note: The user who initiates the installation should have the privileges as Local administrator to install the software, create users, create groups, assign groups, create services etc., (This problems occurs in a Domain)
If the user does not exist it creates now.
On Windows OS <SID>ADM is also responsible for database but on UNIX ORA<SID> is the owner to work on the database. ORA<SID> provide the runtime environment for Database.
Windows
App Server Database
<SID>ADM <SID>ADM
UNIX
App Server Database
<SID>ADM ORA<SID>
Note: SAPSERVICE<SID> is a service used to start and stop the services
(Password never expires)
<SID>ADM expires for every 30 days
Eg: SAPOSCOL, SAPSID-Instance Number
5. It creates local groups and global groups and assigns them to users

Global groups - Domain Level
Local groups - Locally
SAP_LocalAdmin
SAP_SOL_GlobalAdmin From Computer Management -> Local
SAP_SOL_LocalAdmin Users and Computers we can view this
6. It creates Services
SAP<SID>_00, SAP<SID>_01, SAPOSCOL, SAPCCMSR are created and
Run with user.
SAP<SID> is used to start the SAP System; if the service is not started SAP will not start.
SAPOSCOL is started first to check whether the resources are available (Operating system collector) It is used to collect the OS Utilization information and pass into SAP system.
SAPCCMSR is an agent to collect JARM (Java Application response time Management) and pass it to ABAP CCMS (Computing Center Monitoring System)
It is only used in JAVA and ABAP stack.
Users
Groups
Services
Creating directories
Executables
- OS Dependent
- DB Dependent
Note:
- Master password is set accordingly to the company policy
- Extract Kernel Executables (OS, DB)
- Create MMC for Windows to start/ stop sap system
From cmd prompt
Startsap name=SID nr=00 SAPDIAHOST=willsys28
Sets the user as SAPSR3 for ABAP
SAPSR3DB for Java Engine
Where the systems are installed with these schema owners i.e., these users owns the respective databases.
Query:
Select count(*) from dba_tables where owner = 'SAPSR3';
29769 ABAP related tables.
Select count(*), owner from dba_tables group by owner.
7. Creates the Database and runs the scripts
8. Creates the tablespaces and datafiles on DDLORA.TPL
Tablespaces are just like almirah in a house.
9. Now command files are created pointing to .str and data on the exports

10. The task files are created to create the tables and load the entries
The task files are displayed as process on the installation screen
"2 complete 3 running 4 waiting"
11. Upon running all the tasks the SAP Database is created and DBStatistics runs.
12. DB Users are set with default password and SAP Application open RFC Connection.
--- Installation Successful --
SAP Installation Steps
1. Download the Installation Guide (www.service.sap.com/instguides)
2. Check the compatibility of OS and DB (www.service.sap.com/platforms)
3. Download the software from (www.service.sap.com/swdc)
4. Search for the known problems from (www.service.sap.com/notes)
5. Install the OS related patches/ fix packs etc
6. Install JRE 1.4.2_12
7. Set the Java environment JAVA_HOME path
8. Set the virtual memory to 20 GB on windows
9. Set the hostname not more than 13 characters
10. Make an entry of the hostname in Hosts file
11. Ensure the installation ports 21212 and 21213 are kept open
12. Ensure the ports 3200, 3300, 3600, 4700 are kept open (DVEBMGS uses these ports)
13. Dump the software into system without any spaces in the directories
14. Verify the software using LABLE.ASC
15. Get the Static IP address (192, 172, 10 networks)
16. Ensure the internet connection is available with a valid S-USERID
17. Execute sapinst.exe
18. Select 2004s
19. Central instance and Typical Installation
20. JAVA Components and JCE Policy
21. Provide SID and Inst Directory
22. Provide Master Password
23. Provide DB SID and DB Host
24. Exports path
25. Kernel Path
26. Oracle Client
27. SLD (Local SLD) Provide Object server name: Host name
28. Parameter Summary
29. Solman Key
30. Installation Proceeds.