Gone are the days when the IT departments are struggling with data issues and their old set of tools as they will now have access to the new set of tools which are being provided by the IT major SAP.
SAP (Systems, Applications, Products in Data Processing) has recently announced on a conference call that all the IT departments will be very soon able to implement the new technology by SAP's IT Operations Analytics which has been specially designed by SAP for managing the modern data centers. This move will surely impact the entire SAP community and hopes to bring in new measures which can be possibly adapted by data centers even including the real-time streaming of log data and even portrays the actual ability of combining varied data sources into a single view which would eventually lead to a much simplified root-cause analysis.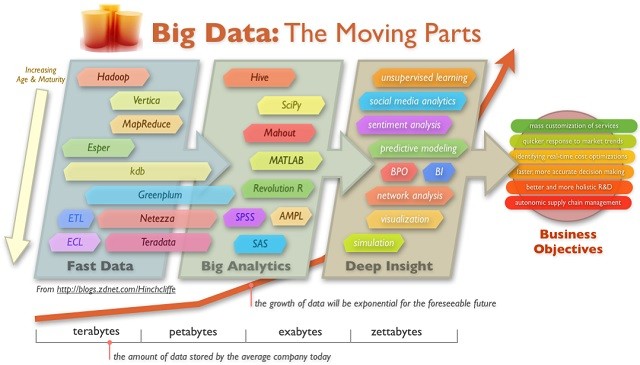 As per Jayne Landry, SAP's global vice president and general manager for Business Intelligence, it is interesting to know is that a HANA license is not required to run this particular application however the product was initially urbanized as a native app on top of SAP's HANA in-memory platform. On a recent call held on Tuesday SAP presented a quick peep into the various new features which have been introduced as intelligence tools for line-of-the SAP business users. SAP is paving the way and is currently in the process of exploring new companies for participating in an early-user "ramp up" program which is specifically meant for the new tool.
For instance Lumira 1.27 will be rolled out in the next few weeks and will be concentrating on te ways and means of improving data-wrangling and blending techniques apart from the ability to handle larger sets of data.
Ty Miller, vice president of SAP Business Intelligence product management further added that with this upcoming new release new functionality such as a richer cross-tab functionality and improved geospatial location analytics, apart from adding much more capable chart formatting and customization is also one of the things on which SAP is focusing upon.
Martha Bennett, a principal analyst with Forrester Research has acknowledged on Tuesday that out of all the new features being rolled out by SAP, there are a few features which have been requested by the SAP users since quite some time.
For instance, "things like being able to incorporate data sources from outside universes into a dashboard are long overdue," Bennett added, as is expanding the software's geospatial capabilities. To be fair to SAP, it's a tough job having to balance innovation with making sure that existing deployments don't break, That said, it's difficult to reconcile the new portfolio and announcements with SAP's latest "Run Simple" message, she said, because they underscore what a complex set of technologies the company really has".