One of the most eye catching deals for this year has been between SAP and Lenovo where the two majors have decided to tie up for developing the enterprise cloud offering in the China market. This is going to be quite an interesting and important partnership as far as SAP (Systems Applications Products in Data Processing) is concerned as will surely boost the HANA database in the Chinese market.
The two brands are planning to build as well as leverage new technologies solely based on HANA and Lenovo's data center offerings. They are also aiming at combining the customer acquisition efforts in US, Germany and in China.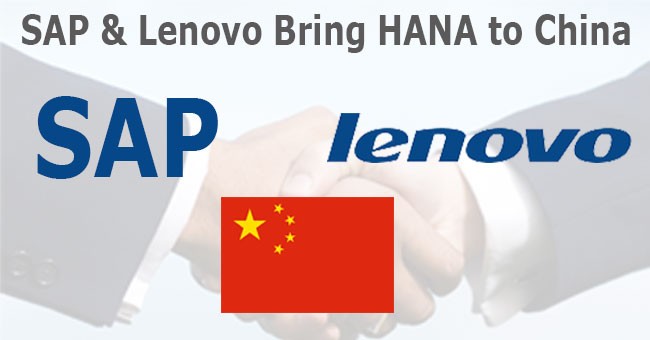 From Lenovo's perspective the deal will strengthen the company's enterprise ambitions and also give it a new shape. Exactly two years from now, around the same time Lenovo agreed to purchase IBM's x86 server business for $2.3 billion. Lenovo is making all possible efforts for becoming a serious enterprise challenger and also to maintain its grip in the market.
Lenovo has been very aggressively focusing on legacy as well as on channel partnerships for increasing the sales by tying up with well-established enterprise players, which includes the likes of EMC and SAP. In the present times SAP is using the Lenovo systems for running the SAP HANA Enterprise Cloud service, while at the same time Lenovo is penetrating into SAP for its ERP (Enterprise Resource Planning) operations. As per the latest figures, Lenovo has already shipped more than 5,000 servers optimized for SAP HANA as per the information received from the COO of Lenovo's PC and Enterprise group, to Gerry Smith.
SAP and Lenovo are both well-known brands in the market and this tie up is bound to take the technology market by a storm!