In the competitive scenario of today, customers are looking towards better and more innovative ways of leveraging the benefits of their data insights. With this in view, SAP SE has now unveiled its latest and future-oriented innovations in the field of SAP Predictive Analytics and SAP Lumira. As per Steve Lucas, President of Platform Solutions, SAP, "SAP is focused on end-to-end analytics and data management capabilities, because that's what companies need to execute and thereby innovate," he adds, 'Analytics solutions from SAP work together to provide a comprehensive, yet simple and integrated, analytics technology platform that propels customers' ability to succeed."
Enabling customers to predict, analyze, and run all business operations in real time, SAP goes a long way in closing gaps between data preparation, business transactions, analysis as well as actions. The SAP Lumira software now comes loaded with an innovative in-memory engine that makes it possible for users to attain advanced levels of agile visualization and governed data discovery with a scalable Business Intelligence (BI) platform. This platform integrates SAP Lumira functions with the operations of large sized organizations and small and midsize enterprises (SMEs) alike.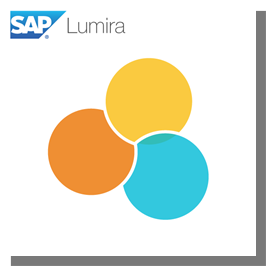 The other features of SAP Lumira include
Outlier detection and time series forecasting for smarter insights;
A reliable extension manager for personal visual extensions and in-product SAP partners;
Innovative crosstab capabilities related to multidimensional analysis; which effectively aids display hierarchies, easy swapping of rows and columns, and data formatting;
Integrated capabilities for enhanced info graphics supporting ESRI maps, new chart types, chart zooming, and sharing of data insights;
Effective data wrangling and big data discovery with Hadoop, thereby helping end users access, prepare, analyze and mash-up conventional data sources;
Smart data mash-ups and high performance with the application data linked to SAP Business Warehouse (SAP BW);
Benchmarked technological support for geo-mapping, self-service dashboards, integration with SAP Lumira, and offline capabilities via SAP Business Objects Design Studio;
Accurate predictions of critical events with the help of SAP IT Operations Analytics, a new software solution for real-time and reliable data center insights;
Self-service abilities for quickly discovering, improving upon and combining data from various sources for driving better analytics with the help of applications linked to SAP Agile Data Preparation;
Single point solution for business analysts and data scientists for fast, simple, and accurate predictions with SAP Predictive Analytics tools, and so forth.
Last but certainly not the least, digitally native purchase capability for in-application SAP Lumira is in the offing for mid-year.