Oracle is a database that is used by 2/3rd of SAP Customers. In order to support SAP Customers, it is mandatory to know the database management.
Oracle is provided by Oracle Corporation which owns (PeopleSoft, Seibel, JDEdwards, and other small software's to compete with SAP.
Oracle is a proven, well spoken among customers, strong, reliable, consistent, robust database to handle any amount of data in Terra bytes.
Microsoft SQL Server from Microsoft, DB2 from IBM and SAPDB(MAXDB) from SAP shares the remaining 1/3rd of SAP Customers.
Versions
Oracle has versions of database
SAP License is costlier on Oracle than any other combinations.
SAP R/3 4.6C 8.1.7
R/3 4.7 and ECC5.0 9.2.0.2; 9.2.0.4; 9.2.0.6; 9.2.0.7
ECC6.0 10.2.0.2.0; 10.2.0.2.4
Linux - SAPDB (MAXDB) is the cheapest combination.
DATABASE ARCHITECHTURE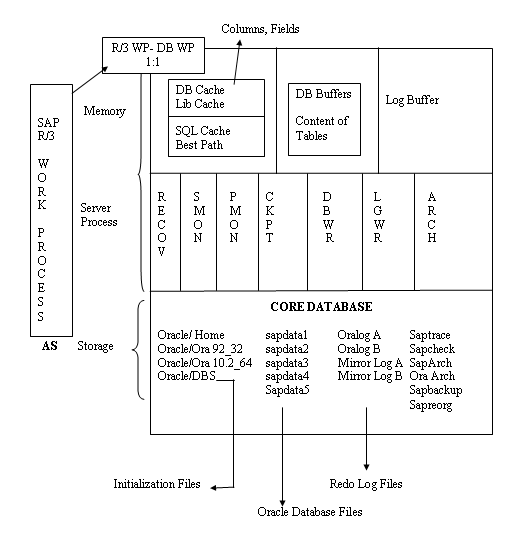 You can view more tutorials about SAP BASIS