Directory Structure Under NIX/LINUX
What is Kernel Directory Structure?
/Use/sap//sys/exe/run
What is the use of kernel dir and its work?
Kernel directory contains all the executable sap files like Brarchive, brbackup, brconnect, brrestore, brtools, car, dipgntab,disablewp, disp+work, dpmon, dpj2eeenablewp, enqt, esmon, exec, gwmon, icman, icmbnd, icmon, Idappasswd, idapreg, igtst, mkzip, msg_server, msgmgr, mt, nipping, ntenv2reg, r3load, sapcar, sapexec, sapftp, saphttp, sapntchk, sapntkill, sapntstartup, saposcol, sappad, sappfpar, saprouter, sapsecin, sapstartsrv, sapstartsrv, sapupgrede, sapupgrade, sapwbdisp, sservmgr, startrfc, startsap, tp, stopsap, uncompress.
SAP System Directory Structure Under NIX/LINUX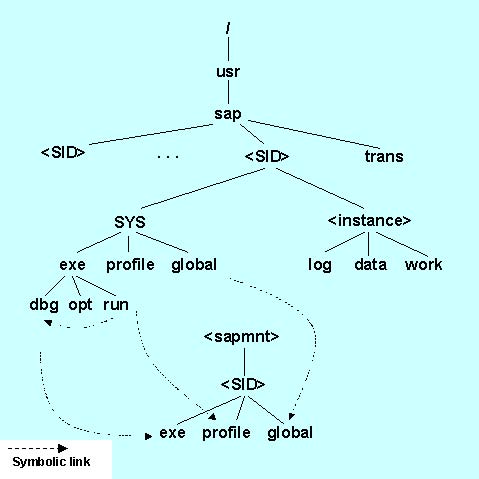 Read more here SAP HANA Database Architecture Overview