System logs specific to the instance. We can also identify the logs of other instances.
System log > Remote system
It is used to display the logs for the following activities.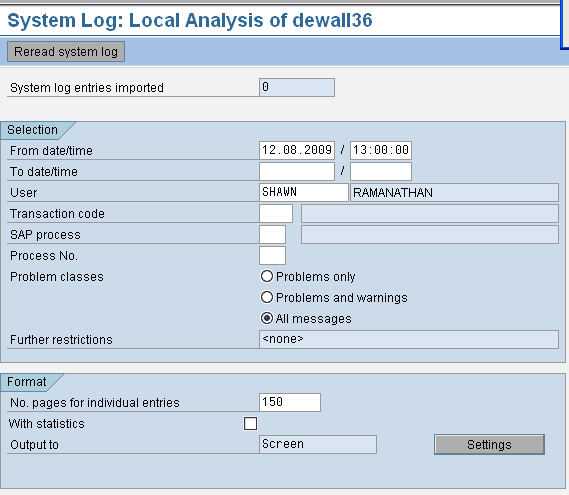 1. System Startup/ Work process log
2. All ABAP dumps are documented
3. When we delete SM12 the locks are logged.
4. All the database related errors like Space issues, Segment Management, Archive Stuck.
5. Illegal attempts and user locks
6. Session Termination due to network failures.
As a part of monitoring we need to identify the messages with color red.
7. Time out errors
Identify the error message from the log and search in the market place.
8. It displays the logs based on date/time, user, t-code & problem class.

You can also get information regarding SAP BASIS