SVR Technologies, Visakhapatnam

Address:
visakhapatnam
City:

Visakhapatnam


Andhra Pradesh

India

(

IN

)

530017

Email:
info@svrtechnologies.com
Website:
http://www.svrtechnologies.com
Phone:
9885022027
Institute Type:
Institute
SVR Technologies is one of the trusted online training institute and offering various IT courses. We works with a mission to make online software learning easier for all the students across the globe. We propose all the foremost software IT courses in a sole manner. We hired real time working professionals as trainers. Most of our trainers are having more than 10 years working experience on related technology. They skilled enough to handle all the hottest techniques to explore cource concepts in an astonishing manner.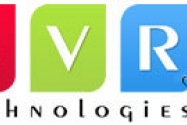 Other institutes in Visakhapatnam
Get solutions from our experts!
All the site contents are Copyright © www.stechies.com and the content authors. All rights reserved. All product names are trademarks of their respective companies. The site www.stechies.com is in no way affiliated with SAP AG. Every effort is made to ensure the content integrity. Information used on this site is at your own risk. The content on this site may not be reproduced or redistributed without the express written permission of www.stechies.com or the content authors.