While logon to ESS and navigate to "Record Working Time" application there is no vertical gridlines shown in CATS Webdynpro ABAP timesheet as shown in attached screenshot.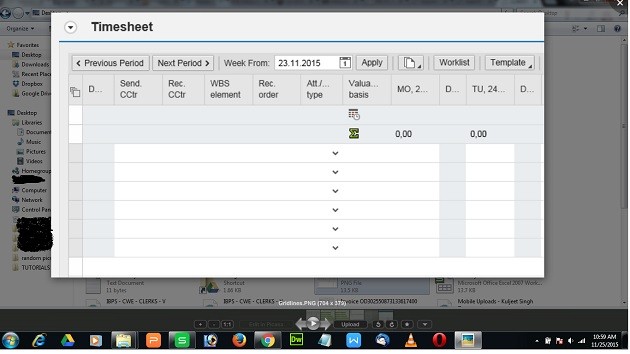 To resolve the above issue Kindly open settings (user with wrench icon) In the CATS WDA application there you can choose the "Display" Tab after that input the required gridline display option from drop down in "Grid Lines" field, Select "Save As" and provide the custom view a name and tick checkbox "Initial View" - then test the timesheet for this user.
Now Start the WDA application in Admin mode and perform similiar steps to create a custom default view for all users.