We have an Integration with SAP Contact Center (AKA BCM) and SAP CRM. After a Phone Call or Chat interaction has ended and the agent goes into a wrap-up state, CRM status goes to "Ready" but CDT (Communication Desktop Terminal) switches to "Not Ready" as seen in the below screenshots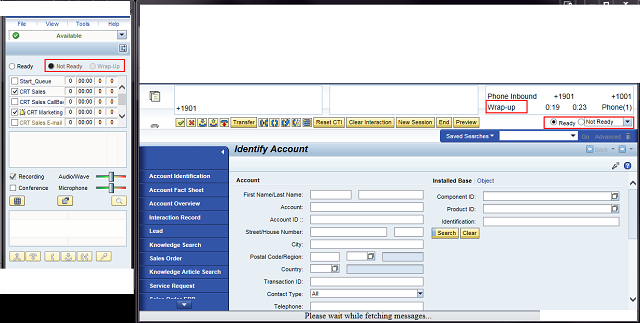 For solving the issue please follow the below steps:
First Connect to IA and the corresponding HAC model then you need to set the OII. Afterwork to 1 (enabled).
Please note: When unchecked, this setting will make CDT to go to "Not Ready" instead of wrap-up mode, each time a call or chat is disconnected. Also, if this is set to 0, CRM will not get out of wrap-up mode, even when the EndWrapup afer x amount of time is reached.