First of all you must have idea about dashboards connectivity with the external interfaces .If you want to move data into and out of the SWF files you have to use External Interface Data Connection to expose data ranges in your workbook. After this you can enable dashboards to share information with each other by merging such connections with the additional code. If you want to share data of the dashboards you have to create external interface connections, after than you have to copy and paste the required code from the exported files that you have export from the html to the other html file to enable a communication between the dashboards.
How it works
In the sever you have to Create all individual dashboards and then save all the dashboards.
After than you have to Go to the CMC and write down all the idoc no for all the dashboards
As required for your dashboard design you have to create master board with the help of a tab component and SWF loader.
Now you will get result in Xcelsius Excel as detailed below
Now you have to use flash variable connection in master dashboard table as shown below
All the links must be concatenated with each of the desired links.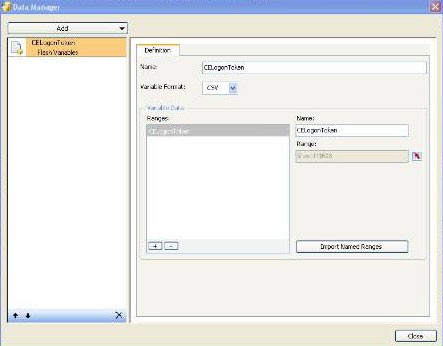 Now you will get the required result by assigning each link to respective flash loader.
After using these steps you'll be able to merge your many dashboards in a master dashboard in Xcelsius…:)