Home »
BPM (Business Process Management)
SAP BPM (Business Process Management)
Definition or Meaning -What is SAP BPM (Business Process Management)?
Full form or SAP BPC stands for (Business Process Management). The process of interacting with customers on a daily basis and providing all types of data requires productive management techniques on behalf of an enterprise and the applications implemented by the same. SAP involves a number of operations that can be effectively performed at any single point of time. SAP BPM provides scalable and result-oriented automation tools that help in mapping out everyday business operations and reducing the costs of simple/ complicated workflow processes/operations alike.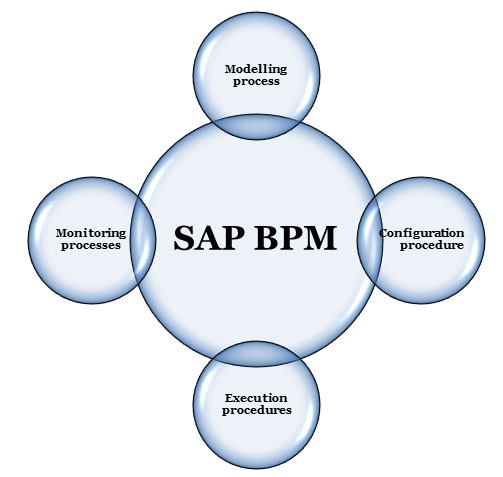 The implementation of these enterprise solutions becomes very cost effective with the help of SAP Business Process Management tools and lead to major reductions in the costs of process development and their implementation combined. SAP BPM allows business processes to implement, manage and integrate solutions in an effective manner.
Along with providing an easy interface for multiple users at any single point of time, these integration solutions allow users to embed new business rules that ensure complete business compliance. With these tools in place, organizations can look forward to better organized business applications, with a sensible logic built behind the same. SAP BPM manages business processes at three levels, namely enterprise level, process level and technical level.
Read Next:
Get solutions from our experts!
All the site contents are Copyright © www.stechies.com and the content authors. All rights reserved. All product names are trademarks of their respective companies. The site www.stechies.com is in no way affiliated with SAP AG. Every effort is made to ensure the content integrity. Information used on this site is at your own risk. The content on this site may not be reproduced or redistributed without the express written permission of www.stechies.com or the content authors.