SAP Basis stands for Business application software integrated solution. It goes about as an interface with Database, Operating framework, Communication conventions and business applications, (for example, FI, CO, MM,etc). SAP BASIS helps SAP applications, for example, FI,CO, PP and others in establishing a communication with different modules crosswise over various databases and operating system.
Services like operating system communication, establishing database communication, managing memory, runtime collection of application data, web requests, exchanging business data etc. are provided by BASIS. SAP Basis helps in the organization of the entire SAP framework which incorporates exercises like setup and installation, stack adjusting, and execution of SAP applications running on Java stack and SAP ABAP. Upkeep of various administrations identified with database, working framework, application and web servers in SAP framework scene and stopping and beginning the framework are incorporated into this. Distinctive SAP modules like PP, FI, sales and distribution and different modules can incorporate and communicate with each other by the assistance of SAP BASIS. It bolsters the installation and setup of SAP applications on various working frameworks like Windows, Unix, AS/400, and so on and distinctive databases like SQL Server, Oracle, IBM DB2 for back end database.
Pre-requisites to Learn SAP BASIS
To learn SAP BASIS, one should have a basic knowledge of ERP. He should be familiar with installing and configuring software on a Windows platform. Operational and theoretical knowledge of operating systems, databases and SAP technologies are must. These are primary prerequisites. Apart from these the knowledge of Linux provides extra advantage. Like every information technology software basis also keeps upgrading itself with newer technologies. So the person studying it always needs to keep his skills upgraded.
SAP BASIS Scope and Future
The scope of SAP BASIS will always be good in the market. To support sales, purchase, finance, requirements or other business processes etc, an ERP software like SAP is must. A SAP Basis Consultant will be responsible for smooth running of SAP systems. Almost all the bi9g enterprises whether its public or private, have set up an SAP software for their Information technology needs. Now coming to its scope India. Almost all big enterprise both Public , private have SAP systems setup in their IT landscape.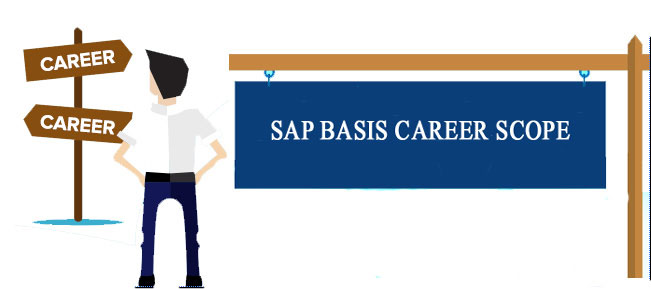 Top companies to work as a SAP BASIS Consultant in India.
Deliotte.
IBM (company)
Accenture (company)
Capgemini India.
PricewaterhouseCoopers (PwC)
Tata Consultancy Services ( tcs company)
Wipro Technologies.
HCL (company