Home »
Predictive Analytics
SAP Predictive Analytics
Definition -What is SAP Predictive Analytics?
With the emerging trend of technology running business is becoming more easier suitably exploring the opportunities and hidden risk for better future growth. Making accurate futuristic prediction about business by carefully sorting the data and discovering untapped opportunities is what SAP Predictive Analytics proffer into. It is developed software which work closely with data environment and SAP platform data source. With a customized feature of SAP Predictive Analytics software enables a user to extend functionality by adding their own R scripts. Whatever business you owe the software helps to gain unprecedented insights so you can avail good business functionality. To extend the current analytics capabilities and skill set the software offer a complete extracted data and visualize the unseen risk to operate successfully.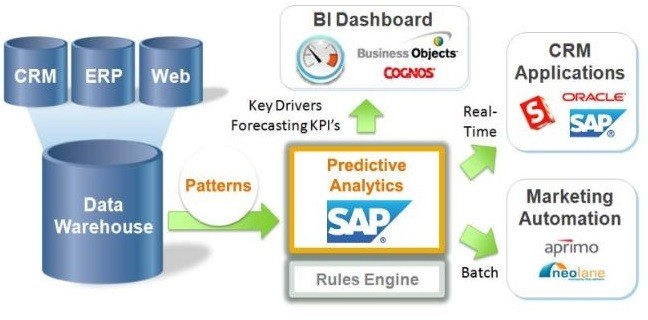 Read Next:
Successful prediction of future insights delivering more profitability
Fast, reliable, accurate predictive results with automated tools
Easy connectivity to unstructured sources
Variety of solution for single problem
Assist in examining consumer behavior for profitable results
Tutorials
SAP Predictive Analytics Advantages and Benefits
Advantages and Benefits of SAP Predictive Analytics Successful prediction of future insights delivering more profitability With real time predictive Analytics you can succeed in future, no matter wha ...
Get solutions from our experts!