This SAP tutorial explains how to create a project coding mask for editing the project number using t-code OPSJ.
What is Coding Mask?
Coding masks enable the user to display complex project numbers and indicate the position of WBS elements in the project hierarchy.
The below characters are available for editing:
X – Used for alphanumeric characters
0 – Used for numerical characters only
/ – Used for separator.
SAP Menu Path to Define Coding Mask

SPRO > SAP Reference IMG > Project system > Structures > Operative structures > Work breakdown structures > Project coding mask > Define project coding mask.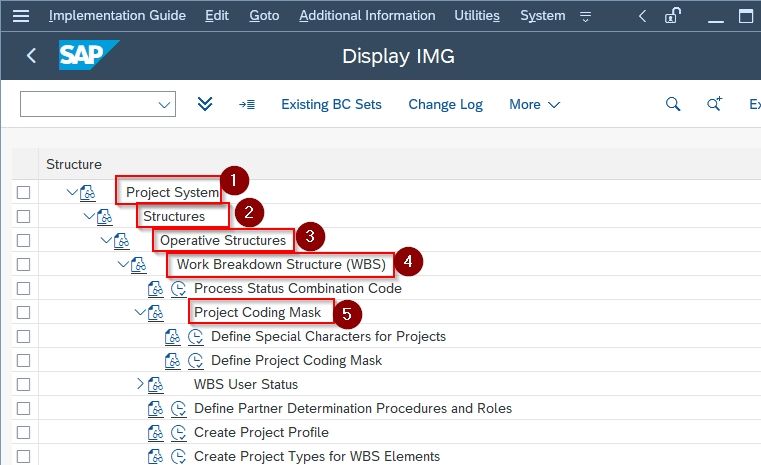 How to Define a Coding Mask?
Enter t-code OPSJ in the SAP command field and Execute it.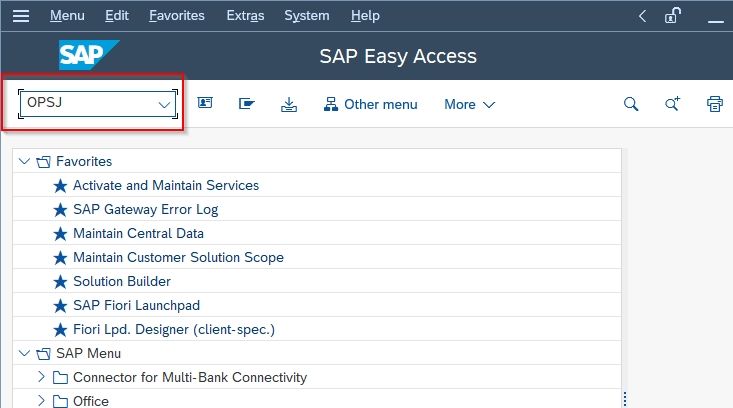 On the next screen, you will see the list of coding masks define previously on your SAP system.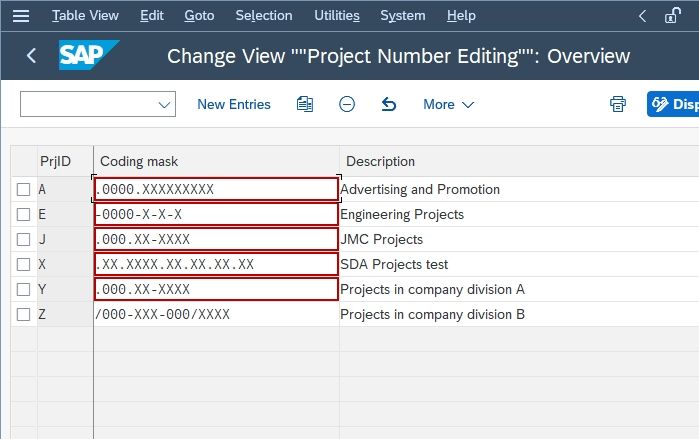 Click the New Entries button to create a new project coding mask.
Next in the new entries project coding mask screen, provide the following information.
PrjID: Provide key to define the project identifier in SAP. The key will be tied in the next field (coding mask). The user will be able to maintain different project identities as per the requirements of the project.
Coding mask: This will define the structure and configuration of numbers and characters when creating a project.
Description: Short description of the coding mask.
Lck: Check this lock operative field to lock this coding mask.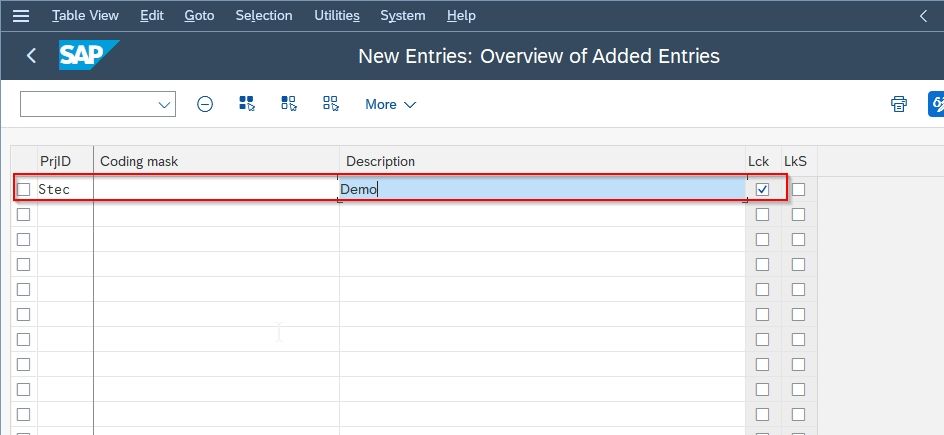 Note: If you choose the LkS (lock) option, you are not able to create a new project with this mask.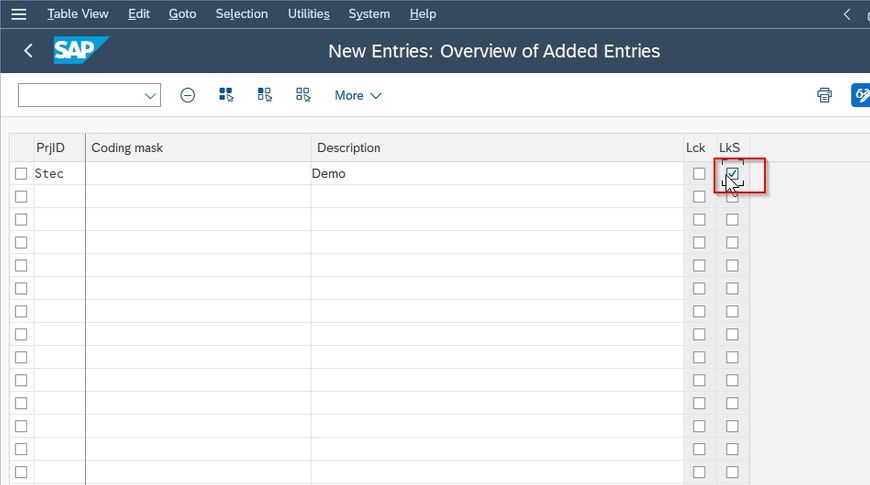 Once all the details are entered click the Save button to save the new coding mask.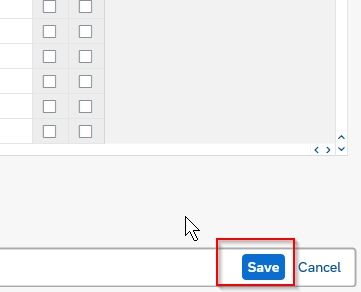 You have successfully defined a new project coding mask in your SAP system