Home »
PS (Project Systems)
SAP PS (Project Systems)
Definition -What is SAP PS (Project Systems)?
SAP Project System (PS) - along with offering constant monitoring and effective solutions for covering the functional as well as technical aspects of various ongoing projects of an organization; serves as a useful tool for execution, management, budgeting, planning, services and other sales processes. For efficient working of an organization, it is important for a Project Manager to plan the many activities of an enterprise in an accurate manner. SAP PS is a time bound repository of structures linked to a project and is useful for tracking the functions of planning, collection and generation of costs and revenue.
Projects have to be executed within the specified budgets and in proper time - so that the company's the management can keep track of the resources, budgets and project milestones achieved. The automated components of SAP Project System (SAP PS) goes a long way in facilitating the management of an enterprise's project across its lifecycle - from devising detailed plans to setting the framework and executing plans for the completion of the project.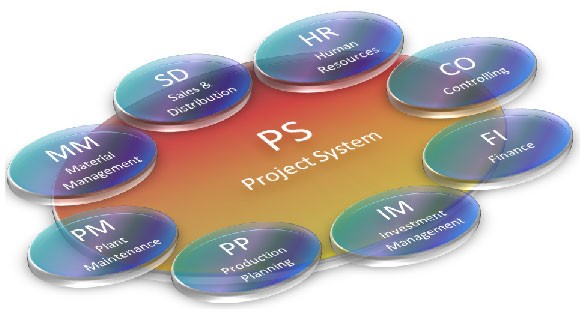 The SAP Project System is power packed with beneficial tools that keeps track of the various elements of a specific project and uses network and Work Breakdown Structures (WBS) for streamlining project hierarchies. In a nutshell, Project System is an important module of the SAP system that can be used for planning, executing and accounting for projects - as an integral part of business processes.
As projects tend to be unique, subject to quality control, complex, cost/ capacity intensive, have high degrees of risk, boast of precise goals and have to be completed within specified deadlines; they are of strategic importance to the organization carrying out the same. SAP PS integrates closely with the other modules of SAP and largely helps in streamlining the effective management of projects.
It integrates with the SAP modules of:
Read Next:
Get solutions from our experts!
All the site contents are Copyright © www.stechies.com and the content authors. All rights reserved. All product names are trademarks of their respective companies. The site www.stechies.com is in no way affiliated with SAP AG. Every effort is made to ensure the content integrity. Information used on this site is at your own risk. The content on this site may not be reproduced or redistributed without the express written permission of www.stechies.com or the content authors.