In the following SAP tutorial article, we will explain step-by-step procedures to SAP users on how to maintain network profiles in SAP PS with proper screenshots.
What is SAP Network Profile?
The network profile in SAP PS contains all the default values and parameters used to work with a network, for example, the plant, units, control keys for various activities, or graphic settings.
T-code: OPUU
SAP IMG Path:

SPRO > SAP Reference IMG > Project system > Structures > Operative structures > Network > Settings for networks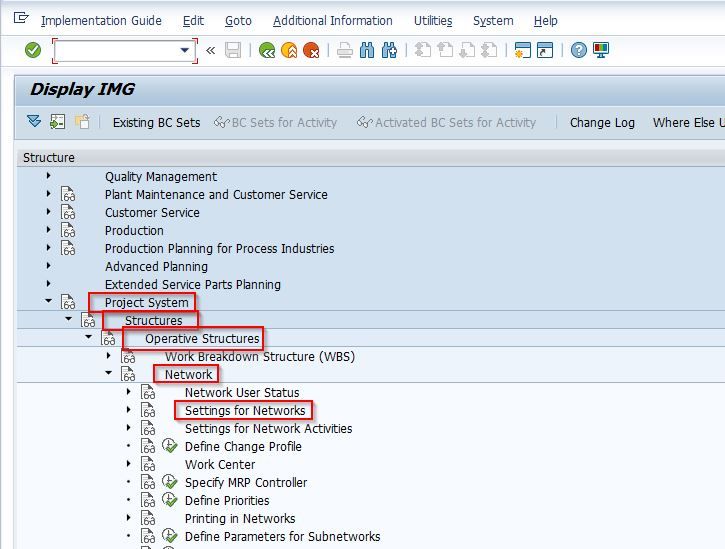 How to Maintain Network Profiles in SAP?
Please follow the steps below to define the network profile in the SAP system:
Enter t-code OPUU in the SAP command field and press Enter to execute it.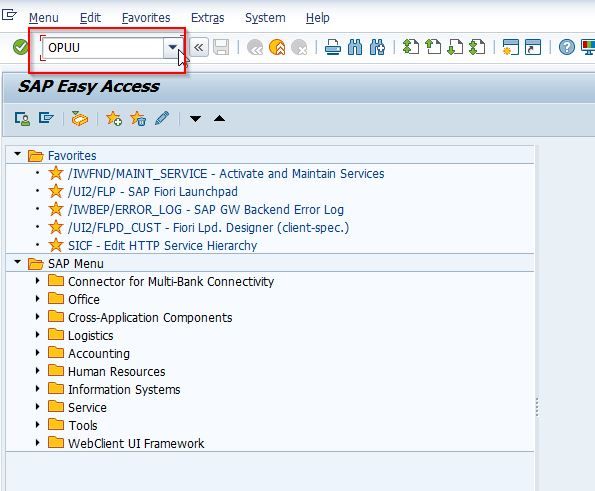 Now on Change View "Network Defaults": Overview screen, you will see the list of previously defined network profiles in the SAP system.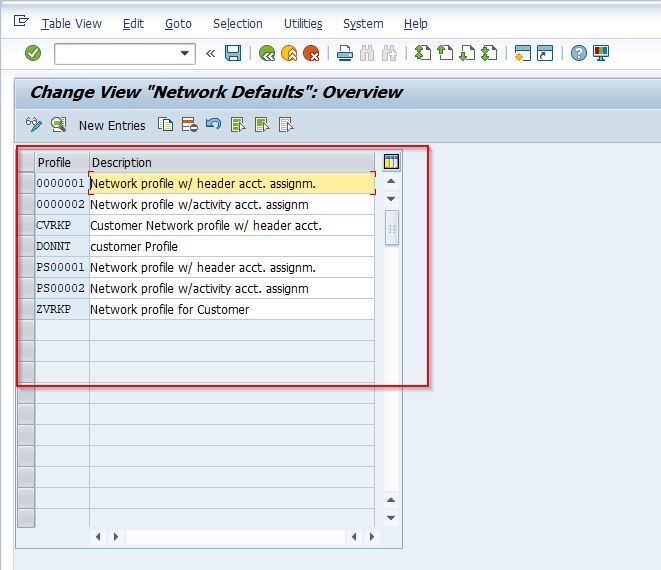 Next click on the New Entries button to define a new network profile.
.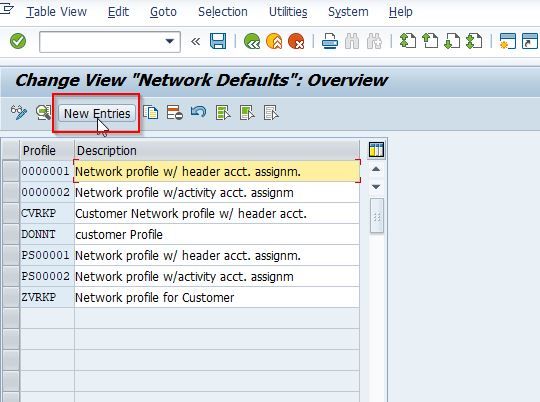 Next on the new entries screen, first update the following fields.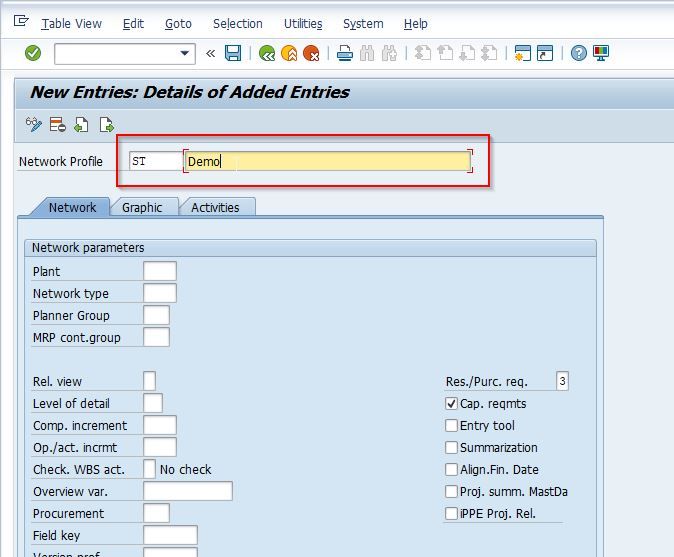 Now under the Network tab enter the following fields
Plant: Specify the plant code, it is the default for all activities of the network header.
Network type: Specify the network type from the drop-down list.
MRP control group: Specify the MRP control group.
Relationship view: Specify the relationship view that is used for defining rules for linking networks.
Comp. increment: Specify the Comp.increments used for material components.
Check WBS account: Specify the WBS act that the system determines the WBS.
Res. Purchase Req: Specify the number one to three for reservation purchase requisition.
Capacity requirement: – Select this to calculate the capacity requirements after saving the network.
Project summary master data: Select this to summarize the project master data.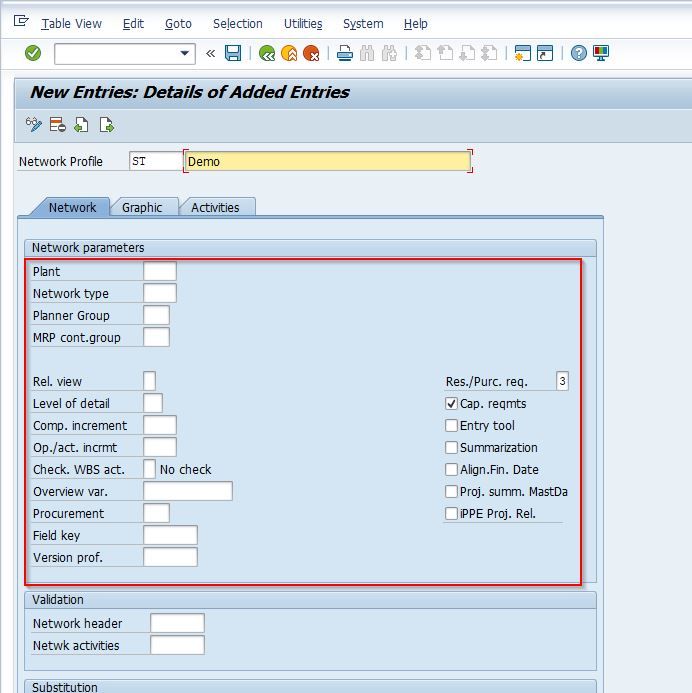 Now click the Graphic tab to configure graphics of network profiles like colors, display options, etc.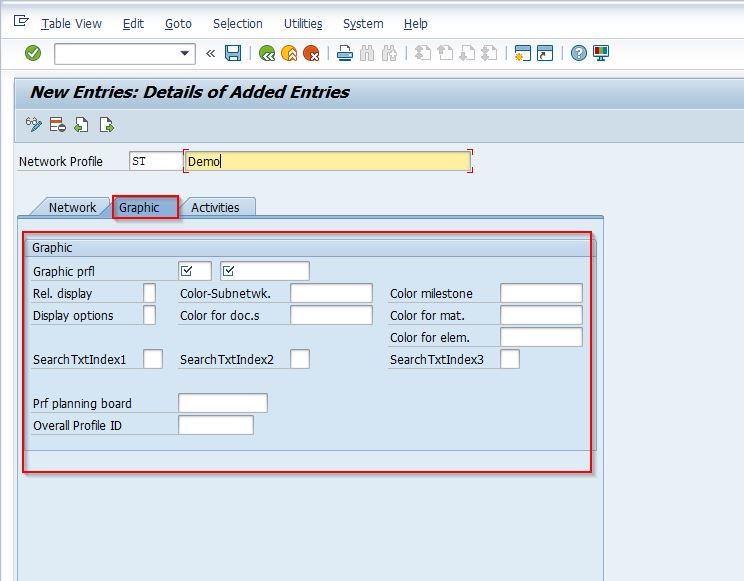 Next, go to the Activity tab and update all the required details under the tab.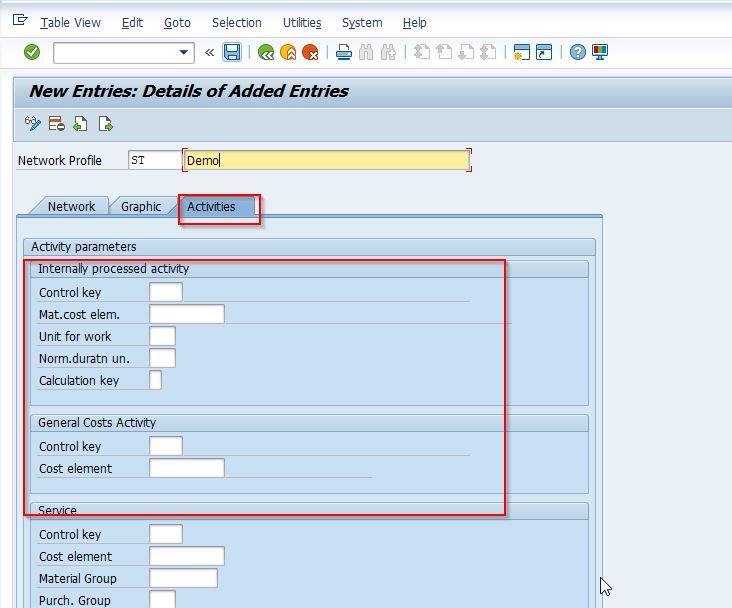 Once all the required network profile details are updated click on the Save button and save the details.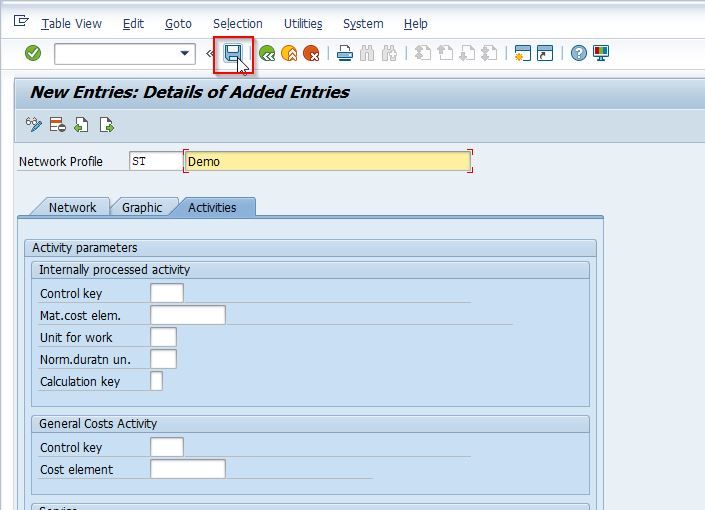 You have successfully created a Network Profiles in your SAP PS system.