SAP Business ByDesign Payment
In this article, we will provide brief information on making payments in the SAP ByDesign system easily using Payment Management.
In this option, you can track, maintain and create new payments. Payment view provides you with plenty of management options to provide you seamless payment monitoring and management.
Also, it offers you various methods to create new payments, transfer funds using a bank account or petty cash between different locations while maintaining records for each transaction.
Make Payment using Petty Cash
There is a petty cash section where you can track and record all cash transactions. You can also do cash transfers to various departments within the organization and merchants from here, ensuring every transaction is automatically recorded. Go to your SAP ByDesign url.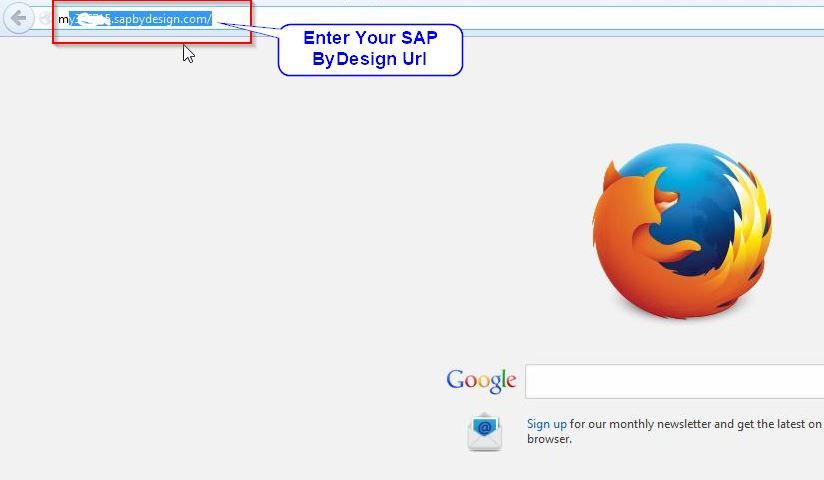 After that, enter your login details and tap on the log-on button at the bottom.
You will see the dashboard upon successful login.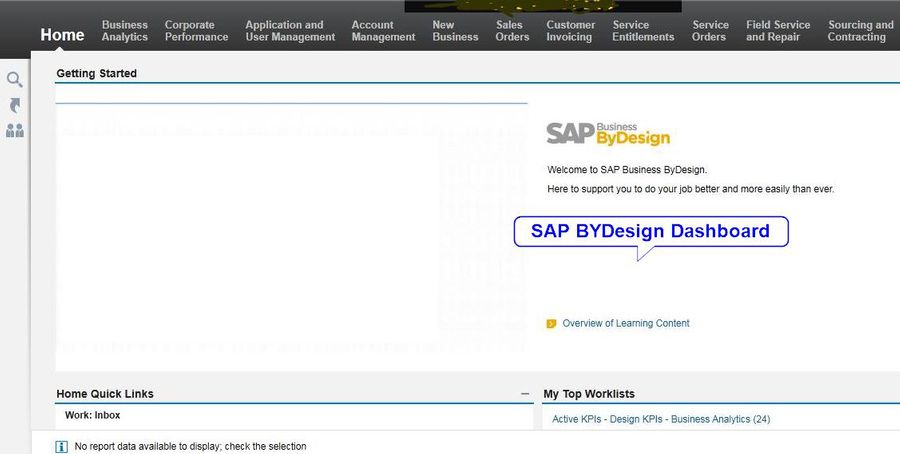 Now you have to make a cash transfer transaction, go to Payment management under Work center.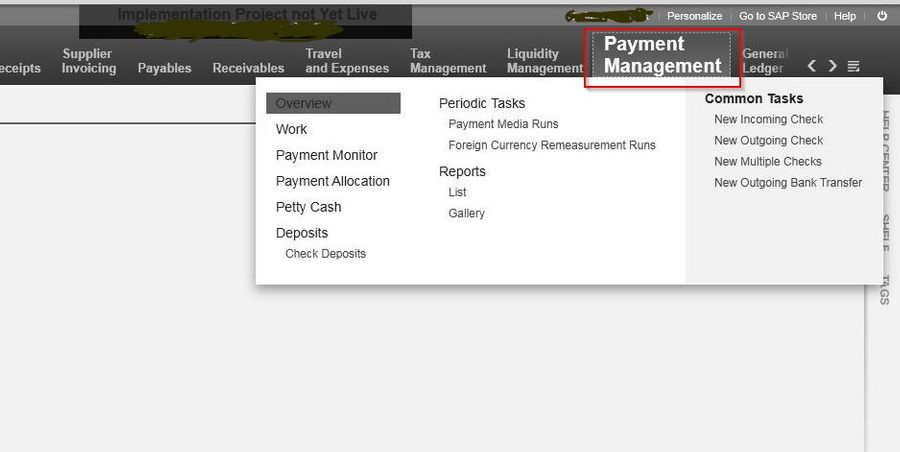 Now you can initiate cash payment, so click on Petty Cash under the Payment Management section. In this section, you can maintain and track all your cash records. This tab gives you to check incoming and outgoing cash transfers, view filter transactions, check the status of the transaction, etc.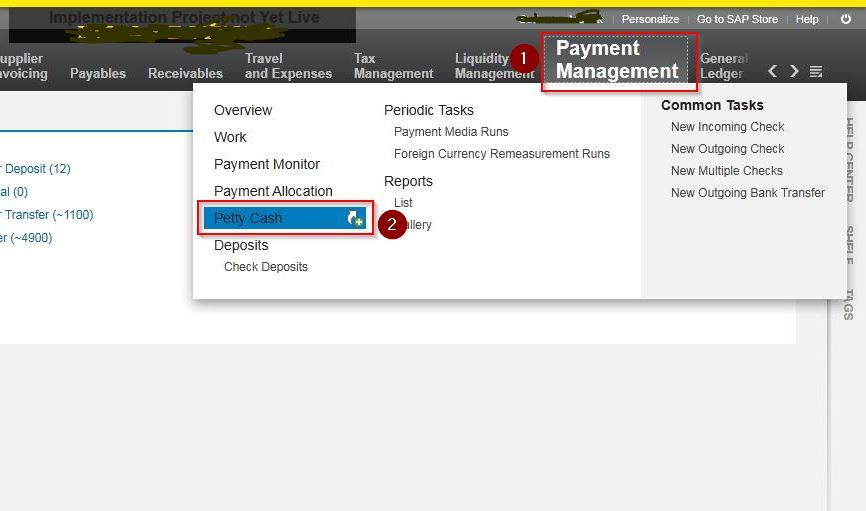 Ensure that the Petty cash you have chosen (if you have multiple petty cash funds) has sufficient funds for that payment.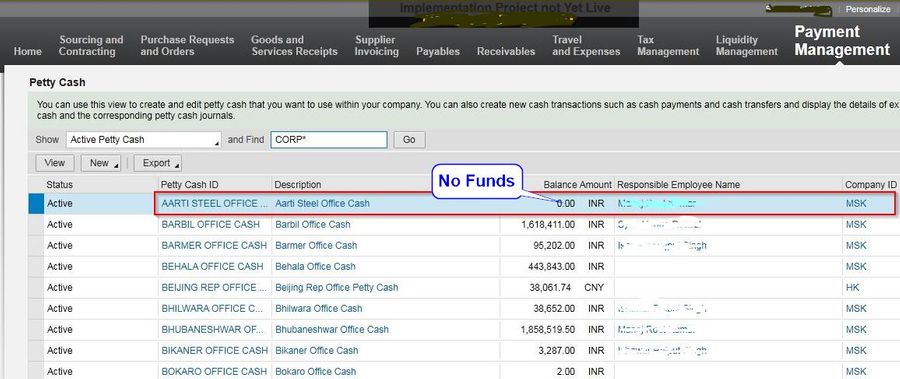 After selecting the right petty cash, click on New and then Outgoing cash transfer and proceed.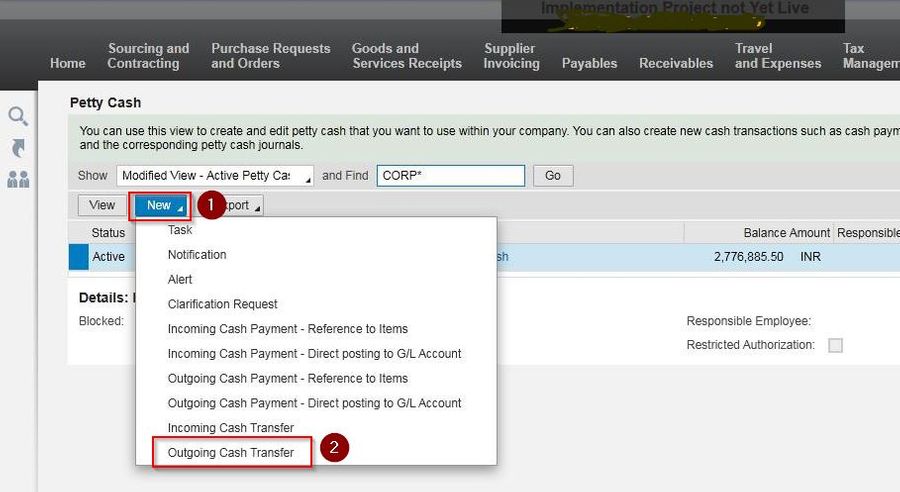 For this payment, we have selected New outgoing cash payment - Direct Posting to G/L Account. Now enter the required details like transaction amount, payee name, posting date, and other additional/optional details.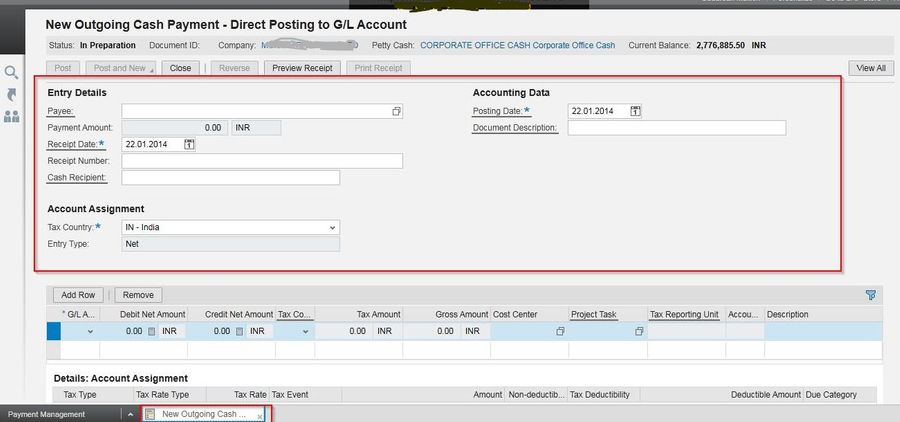 While we have selected New Outgoing Cash Payment - Reference to items for this payment.
If you make payment concerning items, the system uses the source documents to make journal entries. At the same time, you need to provide the fund's reference and function ID for Direct posting to your G/L account. Users can choose either reference to items or direct posting to G/L, the appropriate one for creating the resultant journal.
Make Payment using Bank Account
You can make payments using a bank account the same way we used petty cash for outgoing transfers. If you want to use a bank account for outgoing transfer, follow the below-mentioned steps:
First, you need to select New Outgoing Check under Payment Management.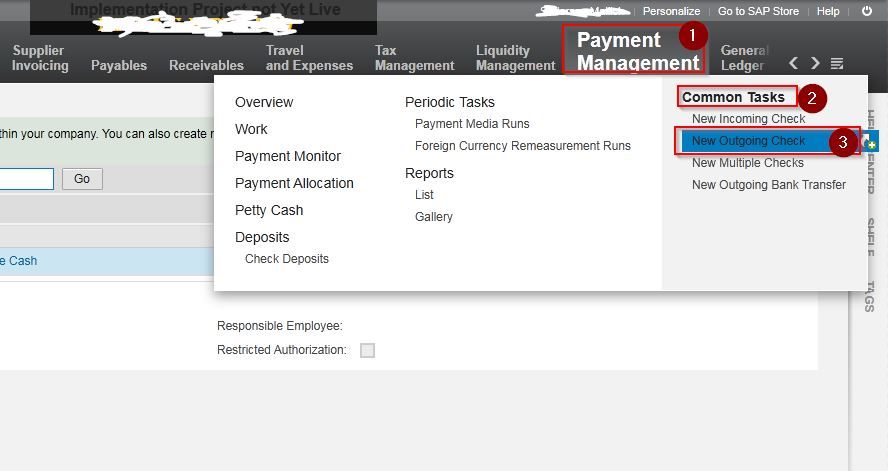 Like petty cash transfer, tick the radio button to choose the payment application method either; Reference to item mode or Direct posting to G/L - to specify the source for creating a journal entry.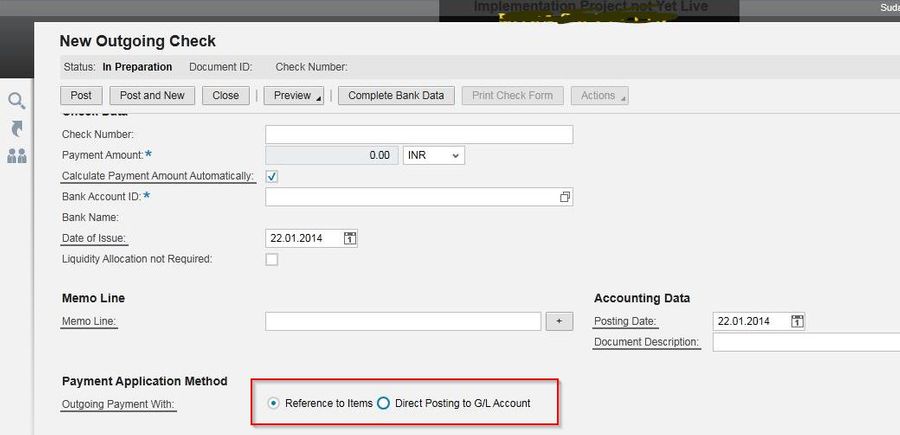 Once you select the payment mode, enter the payable amount and other required details and select the bank account. Mention the recipient's name and make payment from the selected bank.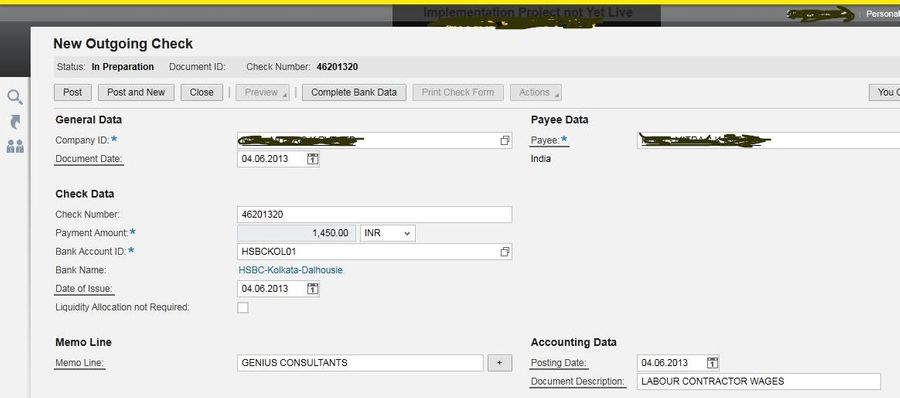 Review the details you have entered before processing the payment, then click Post to initiate the transfer.
After that, you will see the action tab is now Active. Click on it, and tap on set to in Transfer.

You can check the transaction status showing in transfer here, which means the transfer is being processed. Wait for the transaction to complete, and then close the tab.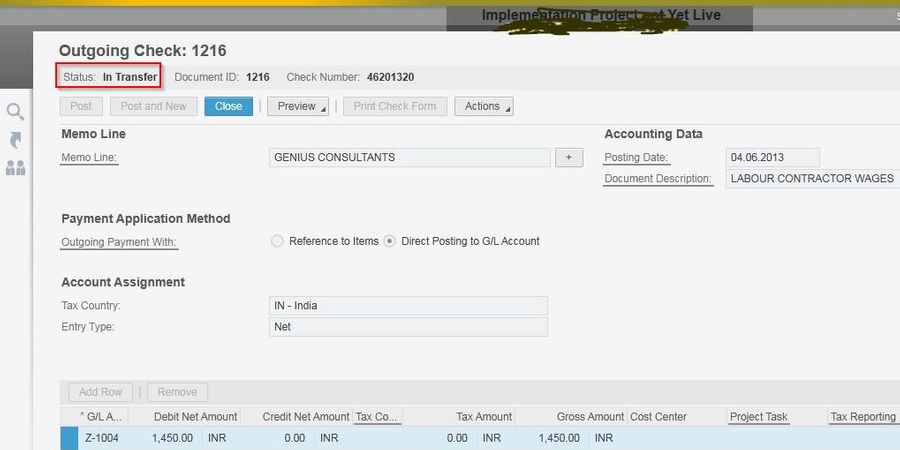 Direct Posting to G/L
To make a posting direct to the general ledger, go to payment management and click on petty cash. The purpose of posting to G/L is to maintain the records before initiating incoming/outgoing transactions. So go to
Payment Management >> Petty cash, and click on New and then choose Outgoing Cash - Direct Posting to G/L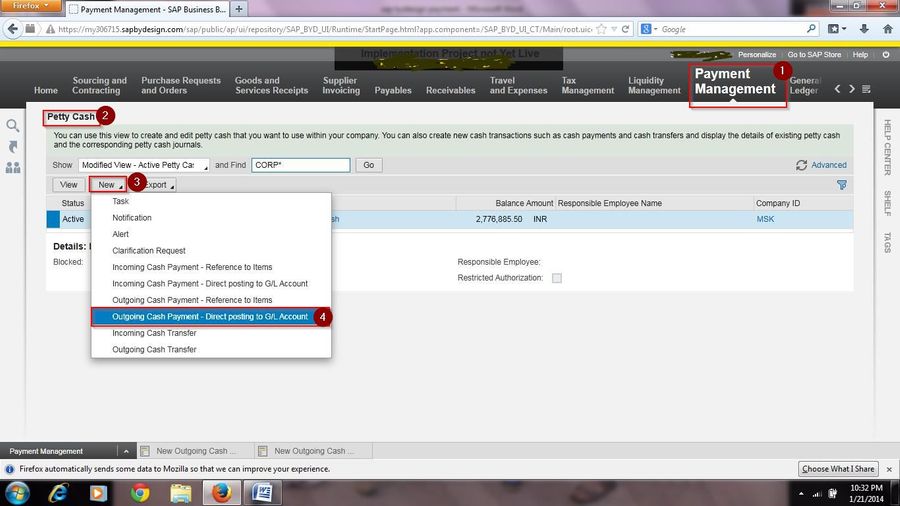 Select the active petty cash account and then enter the required details like Payee name, amount, receipt date, posting date, description of payment, recipient name, etc.
Lastly, click on Post and then close the tab.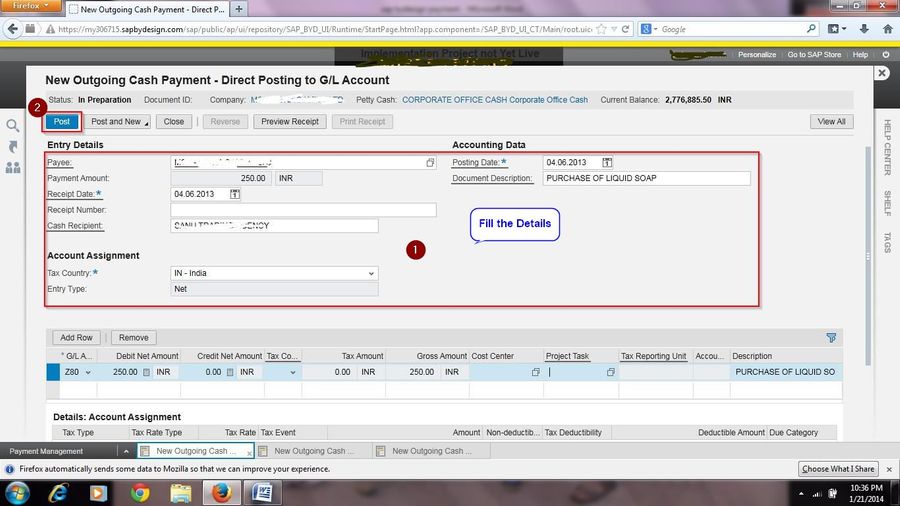 Wrapping up
In this article, we have briefly explained how you can make outgoing payments using the office's Petty Cash and the same through the bank account. Also, we have described both payment methods reference to item & direct posting to G/L, that are used to make a final journal entry to track all the transactions.
SAP ByDesign provides you with an easy-to-use dashboard to manage payment activities with ease. Under the payment dashboard, you can manage all your payment activities and keep records of all your outgoing and incoming transactions.