Unisid Technologies, Secunderabad

Address:
10-3-152g, Second Floor Indralok Complex East Marredpally
City:

Secunderabad


Andhra Pradesh

India

(

IN

)

500026

Email:
info@unisidtechnologies.com ,info@unisidtechnologies.com
Website:
http://www.unisidtechnologies.com
Phone:
919849961506 ,919849961506
Institute Type:
Institute
Unisid Technologies provides business standard faculty members to impart online training on SAP ABAP, SAP ABAP HR, SAP FICO, SAP SD and Data Warehouse.
The team is a blend of highly qualified professionals with a mission to provide our trainees with the best online training from beginning to end, with smart, easy-to-follow instructions, clear and secure methods.
Unisid Technologies Online training has a vision to make students and professionals to be an expert in SAP ABAP, SAP ABAP HR, SAP FICO, SAP SD and DWH.It has a team of real time experienced professionals who are excellent in their field of expertise and also have rich experience on various business scenarios Which would be imparted to the trainees so that they become technically and functionally strong so that they could adhere to real time business standards.
We use latest technologies like GO TO Meeting for providing online trainings..
We adhere to various online batches to accommodate trainees from different time zones.
Weekend classes for working professionals.
One freedemo will be given before signinu p for the course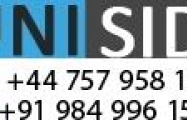 Other institutes in Secunderabad
Get solutions from our experts!
All the site contents are Copyright © www.stechies.com and the content authors. All rights reserved. All product names are trademarks of their respective companies. The site www.stechies.com is in no way affiliated with SAP AG. Every effort is made to ensure the content integrity. Information used on this site is at your own risk. The content on this site may not be reproduced or redistributed without the express written permission of www.stechies.com or the content authors.